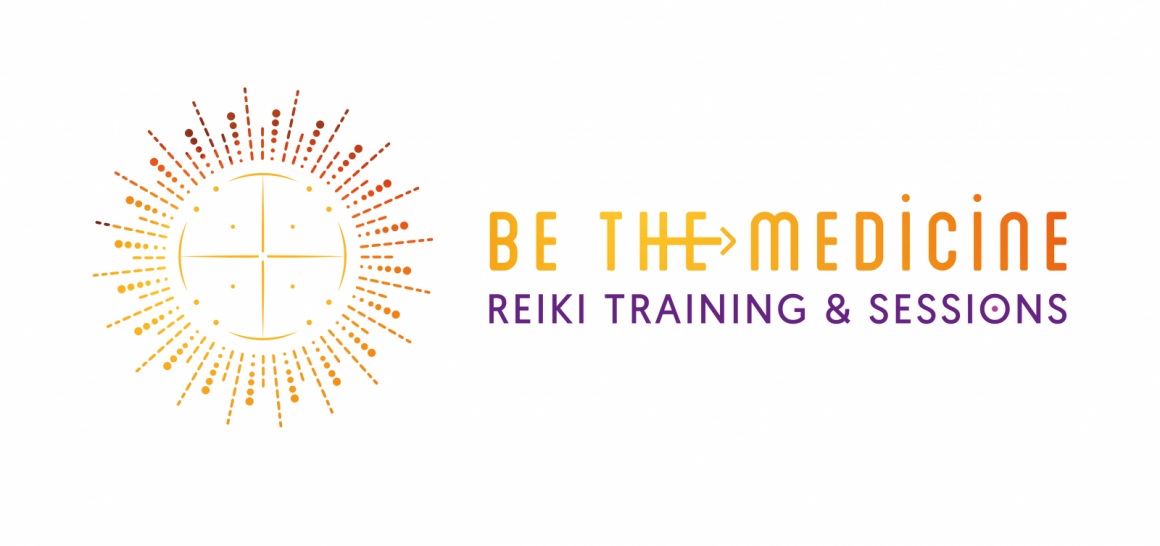 Comprehensive Reiki Master Program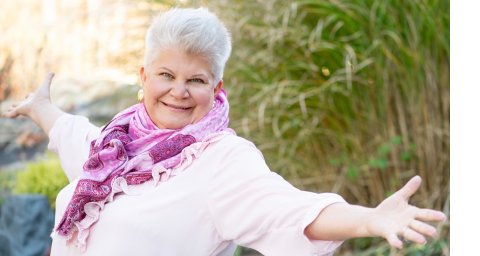 Hi All,

Thank you for being here. Many people have been asking for these programs so I placed them in newsletters to be sure to reach all.

Reiki is a basic to me, and always magic. I feel that all people can be attuned to Reiki, and use it in their lives. I love to teach as it is a major purpose in my work and life.

I am excited to share a lifetime of healing wisdom and knowledge with this Reiki Master group. I waited until COVID was pretty much over as I feel the importance of an in-person set of classes for Mastery. I also took time to determine how someone from a distance can participate from a difference on Zoom as well.

I began my study of healing mastery in 1967. I discovered my lineage was unique in its Universal focus and complete body, mind, emotion, spirit, and soul awareness. I also honor the lineages that I teach.

I found that my purpose as a master-healer and teacher is to help people access their own deep wisdom, knowledge, healing, gifts, abilities and how to use them as they live their own unique life purpose. Developing your own skills, purpose, healing abilities and gifts are an important part of the Reiki Master process.

This course will lead you into mastery and offer a pathway to continue the journey as you walk from here. You receive a full Reiki Master Healer-Teacher Training preparing you personally and professionally to assist people and all beings as a healing presence and facilitator in the world.

Sharing three decades of healing and teaching experiences with thousands of people, along with drawing from my extensive trainings with Reiki, Shamanism, and other healing work, is exciting and inspires me to grow with you.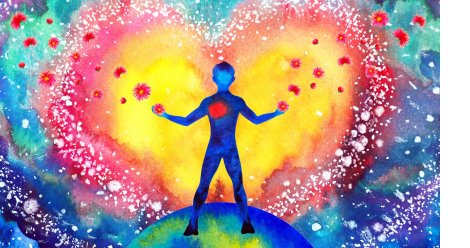 I have taken time over the past year to study Reiki lineages from the beginning, and found that the way I have been teaching Reiki is very much aligned with what was taught early on when students studied Reiki for years.

We are Master level healers and teachers over time, experience, and practice. You leave confident in self-healing as well as helping others.

I provide a substantial amount of my time and energy to offer a high level of training. I am here to mentor and support you as you step into Reiki Healing and Teaching Mastery.

In this training we have the opportunity to feel like we have a complete foundation on Reiki of all levels to carry on as physical spiritual beings, healers, and teachers.

Each student is the client, student, and the teacher throughout the program.

Healing ourselves is a constant focus. We help others though understanding and experience of our personal healing. This allows our practice and healing to grow.

Even if you are not prepared to teach immediately, or at all, I found that eventually graduates used all of the teaching work we learned in individual support of self, family, friends, clients and students.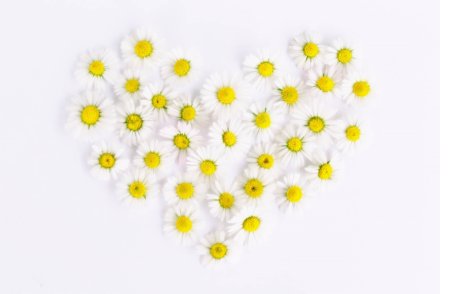 There is a feeling of awe in all of us as we complete this training. Life is full and free. I am always a resource for you afterwards as well.

I am not sure I will teach this course again. I am focused on a Healing Mastery book and program for all, not just Reiki.

The gift of this class for you is the personalized attention in helping you attain Mastery for yourself as a healer, teacher, and person with a clear path forward.

Students from all previous Reiki Masters will be accepted. The Reiki 1 & 2 training from our tradition will be shared from a Mastery perspective with the teachings I have added made accessible to you.

I am here to discuss the course with you when interested. I would like to gather the students by April 15 to determine which days and nights we will have for classes. There will be Zoom recordings for all classes and missed classes when needed. I plan to complete this program over the next four to six months. More details below.

A Zoom meeting to discuss dates and the program together will be scheduled soon. This class is filling up. Reach out to reserve your place now.

Always in Love,

Janet StraightArrow

Be The Medicine, Live the Power of You!

website 973-647-2500 Email

"Experiencing time with Janet is always an adventure. We focus on the needs of the individuals and group and it seems organic as we receive our healing, intentions, new information, and more. No matter where you are on your journey, time with Janet takes you to higher, more advanced levels of energy and practice."


Who Are the Best Students?


Students come to me with a desire for a complete training and true Mastery. Many have completed Reiki 1 & 2 and some have Master Certificates.

This course is all all about healing Mastery and how to walk the walk and develop our energy and abilities to share this with others.

Our individual healing is essential. To be a Master we walk in wisdom, grace, and health on all levels. Our healing and becoming are an ongoing practice.

We we learn deeper ways to heal ourselves as a continual focus in this course. To be a Master, we live it ourselves.

Students who commit to this training are in for a lifetime of spiritual healing mastery and growth in their own lives. You are prepared to support this in others.

If you only want the first couple of classes to increase your healing knowledge abilities, reach out to me to see how your can join us.


What if I don't want to teach?


To be a Master we must understand the nuances and details of Reiki and healing.

I immediately began teaching classes and began attuning family, friends, and clients to enhance their healing.

Sharing teachings and practices to heal themselves is something I do with clients. This adds great value to your work and yourself as you teach others.

Empowering people to heal themselves is a great gift.

Teaching clients about healing, with or without Reiki attunements, or a full training with a Reiki certificate, helps everyone.

I have helped people to heal cancer, lyme, mental, emotional, and physical imbalances, hold onto pregnancies with healthy babies as a result, release the causes of the problems, heal pain, broken bones, various diseases and so much more. This is something all accomplish after this course.

Training and Healing the Healer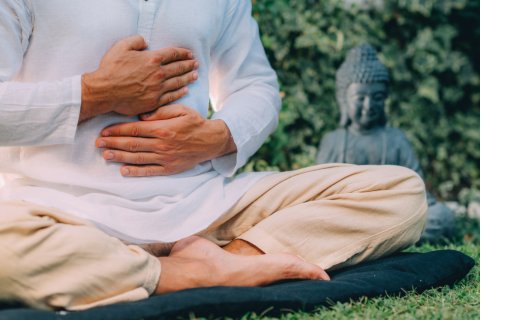 The best way to increase your energy and healing abilities is to continually stay awake and heal yourself.
You will learn Mastery level awareness, healing, and teaching.

You will experience all levels of Reiki from a Mastery perspective as we work on one another.

Each person will be attuned to all levels of Reiki by me and by one another.

You will have one or more Reiki buddies to work with on the weeks in-between classes. We will have mentoring calls with the entire group to deepen the learning and healing.



Be curious, open, ready to go beyond anywhere you imagined healing and mastery takes you.

Take nothing for granted. Ask questions all along in order to learn more. I find that this is essential to learn and grow. PS. I LOVE questions.

I am excited as this group has more experience in healing and learning in this field than ever before. I look forward to all of us being stretched to greater understandings about healing and being a practitioner and teacher.

It is exciting to awaken to more of our gifts and expanding ourselves and our practice.

I have experience in many aspects of healing with extensive training and continual opening to spirit and healing for many decades. I am able to help you understand and utilize the fullness of your personal journey.

It is likely you will have one or more major spiritual openings within the course along with the awakening power of the attunements. Because of the energy intensity of the classes and information which requires integration, I am planning 6 day classes for this program.

I would like to spread the days out at least 3 weeks apart.

This is a specialized course so I plan to schedule the classes with all of you who have decided to join us by April 15.

This is open to sincere students from all Reiki Traditions. You fill out an information form for me to know more about you, your training, personal and professional interest and intentions.

I teach students not just information so this course is personalized to each one of you, your needs, and the group.

I love teaching. Being a natural teacher and healer is my calling. It is so joyful and rewarding to experience the level of growth, healing, and achievement you and I develop.

More of my background in healing studies in this newsletter. Also on my website

Who Is Janet StraightArrow? Why is She Teaching this Reiki Master Course?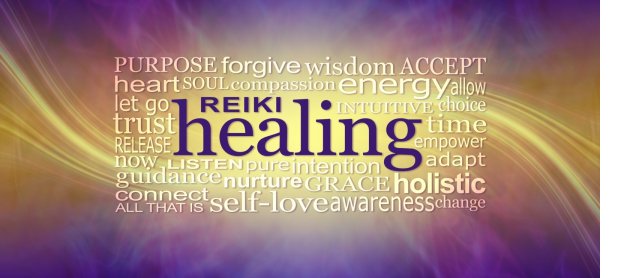 Sharing our gifts is one of the most powerful actions we take in the world.

I have a strong connection and commitment to the Reiki lineage.

My job and yours is to share more light, love, and healing in the world.

I am so grateful Reiki is recognized and accepted in the community and medical system now.

I am committed to mastery and assisting students find their own mastery in all they be and do.

I know some people offer a Reiki Master Certificate in as little as a few hours. This does not even come close to honoring, knowing, and understanding Reiki, Healing, and How to work with it, Teach it, and Live it.

I would offer a year program if it would work. I have taken the past two years of COVID to develop a deeper program. I feel confident the students who graduate will carry on in Mastery and continue to grow with all we learn and experience together.

I have been teaching Reiki since 1997 and have graduated many Reiki 1 & 2 students adding advanced classes. This will be my fifth Reiki Master Training.

Now that we, Reiki professionals, are being accepted as a profession, it is imperative that we are complete in our Reiki training and practice.

It takes a great deal of energy and focus for me to offer this and is well worth it to help support and train healers and teachers in the world now.

I began my healing studies as a child. My father was chronically critically ill. The other family members had many health challenges as well. I was always curious on why, and how to heal and remain healthy.

I asked thousands of questions and sought answers. I have done this for my entire life, reading thousands of books and studying with many. As I asked a question I was guided to answers, teachers, healers, masters, Shamans, new modalities, college courses, and I was always determined how to share the information to help people from the beginning.

As a child it was not easily received, and even as an adult it was put down by many. True Mastery is common sense and logic, and also out of the box of common thought, beliefs, and knowledge.

Finally much of the world has caught up with holistic healing, spiritual practice, and curious to learn how it all works.

My body of work Be The Medicine, Live the Power of You! will begin coming out in many ways over the next few years. The world is finally ready for this mastery level information, tools, practices, and clear direct pathways to heal, live, and help others.

A lifetime of profound study and experiences are shared in all of my classes as relevant to the group. In this program I will offer as much as the group can receive.

Outline and Depth of Course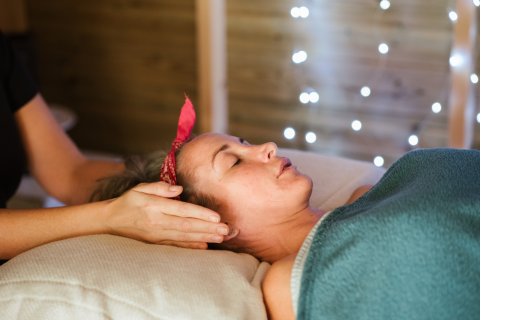 We begin with a mastery level of learning what Reiki One is. The depth of knowledge behind the basics we learned in Reiki One are taught.

We awaken the healer within to heal ourselves and others. The basic teachings and requirements of Reiki level One are taught in their highest form for you to understand and embody the teachings and practice.

When we originally learned Reiki One we were virgins. My experience in Reiki after practicing and teaching for almost three decades, has led me to develop how to bring the higher levels of understanding for you to begin your mastery.

We practice and learn on tables in this and further classes. If you are at a distance we will offer a combination of you bringing a person to work on with Zoom, and also we will work on you remotely as you do the same with us.

Only from our experience can we truly appreciate what Reiki Healing is. Healers tend to neglect themselves and focus on others.
Learning how to do both with great success, is what you will .experience and carry into your lives.

We go over the basic teachings and bring the deeper knowledge to light for us. We learn to work with our empathic body, and the powerful ways we can help heal us and others through empathic, telepathic, clairsentience, clairaudience, and all of our gifts and methods of perception.

A Master heals themselves and lives in the healing mindset and practice. This is how we achieve mastery. Some believe that if we are attuned to the symbols we have all the Reiki we need. That is only the beginning.

Spiritual healing is very complex and simple too. Making it simple without training is not true or responsible.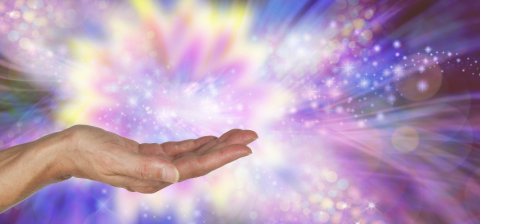 As we move into the Mastery level of Reiki Two, we learn the importance of mind, body, emotions, beliefs, fears, receiving, and giving safely.

We bring mastery and confidence into our remote work. Experiencing sending healing to the entire class and learning with one another.

We learn to offer mental and emotional healing and helping clients to reprogram beliefs and fears.

In each class we learn safety and how to take care of ourselves so we do not take on energy and sickness and pain from others.

It is more than using white or other vibrations of light. We grow in awareness and develop practices, tools, and a mindset to maintain awareness, clarity, and our energy and health.

In my Shamanic training and practice I learned far beyond what many understand and expect. I teach refined understandings about energy of all types.

Learning to be neutral and unconditionally loving and also to have boundaries with people is critical in this work and life.

Medical intuition is awakened in our work together.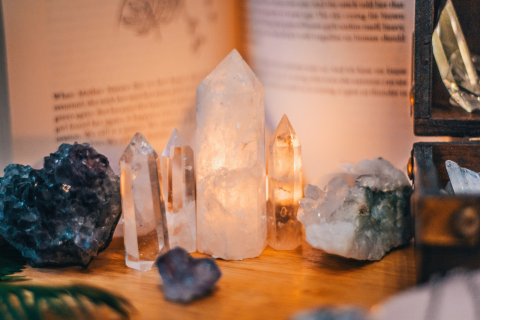 Receiving, and learning how to receive, and attune others, to all levels of Reiki to Reiki Master is empowering.

Learning symbols from several Reiki Traditions and how to use these symbols in many ways to help clients, environments, and all of life is next.

Deeper bodywork and ways to offer advanced levels to people are practiced with one another with appropriate symbols and crystals, pendulum, bowls, bells, drums, feathers, oils, and more to assist peoples healing.

The ethics and business of Reiki Healing and Teaching is discussed and reviewed and made real for you. Over forty years of experience in this profession brings you a plethora of information.

I have been self-employed since 1975 and helped many people in this area over the years. Learning how to navigate the challenges and offer solutions and pathways to make your own decisions on how to work is important.

The business of healing is one we have to be comfortable with. Many healers and teachers do not honor their value and as a result do not make enough money to compensate for their energy and gifts. Not being able to support ourselves has caused many to leave the industry.

When you are a dedicated healer-teacher-coach, and offer great value, it is important to raise your prices as you offer more to people. Money fears must be overcome. Personal value issues are faced and healed.

You also learn how to develop classes to teach individuals and groups and how to design a class, develop a following, and a series of classes. All throughout this course you learn how to teach and heal.

This is an overview of the training. This is not just another class you take. Stepping into mastery with us is an adventure offering you tremendous personal growth and healing, no matter how much you decide to heal and teach others.

You become a greater healing presence in the world in your family, with friends, community, and the world. You will now focus on perfect health, and healing naturally, with your skills, perceptions, and accessing inner and outside resources.

BOOKS
I provide two Reiki Books, suggest you purchase two Reiki Master books, and suggest a list of others for you to read over time if you are called to. You may explore my library at breaks in our training to see if any other book calls you.

We are gathering students to begin in May. Please call or email me with your questions and interest ASAP. We are scheduling dates to work with all of the students who attend.

If you are only interested in the first classes we can speak about how you might join us.You will receive a certificate depending on the classes you attend. Reiki Master Healer-Teacher Certificate requires the entire course.

Previously trained Reiki Masters by me may attend at a discount. This is an entirely new higher level, refined course.

Students of this course will also be able to work with me in private sessions at a discount to accelerate your healing and learning.

The entire program is priced at $2,000. for full payment by May 1. Deposit $200. to hold your space in the course. $350.00 due before each day class as a payment plan. This includes 6 day classes, 4 mentorship calls, practice sessions, two books and text support as needed.

Always in Love,
Janet StraightArrow
Be The Medicine, Live the Power of You!
website 973-647-2500 Email Me

PS. My courses have been accepted for national accreditation and continuing education for massage therapists and may be used in other professions.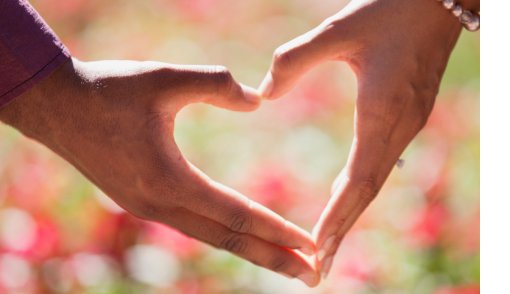 Janet here, I have been honored and blessed to support healers, teachers, holistic doctors, yoga teachers, shamanic practitioners, therapists, and coaches from many helping and healing professions. More testimonials found on my website.
"Janet has given me a new strong foundation and filled in many missing pieces I did not even know were needed. Working and learning with StraightArrow took me right to the core and changed my life and improved my healing practice 100%. Be The Medicine teaches you how to Be You on all levels. Thank You Janet."
"Over the past few years, I have had the high privilege to work with Janet. She has mentored me in a wide variety of arenas to help me become the Divine being I am inside. Her wisdom, compassion, and direct communication has enabled me to very easily navigate through sticky terrain without getting caught up in the old "traps" that lured me there in the first place. I feel so blessed to be able to easily contact Janet whenever in need. This is something that is rarely offered, and it is something that I deeply cherish. Janet teaches me many things, specifically on how to support, honor, and love All. Each day as I deepen my own walk, the gratitude I feel for having Janet by my side is becoming immeasurable. Lots of Love and Deep Gratitude!"
"Janet and I have been working together for over 2 years, and during that time I've been able to ground myself in a way that had previously been elusive for me. I took classes, tried different modalities, Reiki III, and went to different churches, but none of it was the path to being fully aware and in tune with myself. I've struggled my whole life with depression and I've searched for spiritual guidance. I found a lot of great pieces, but I was still not feeling whole. For over a year, and periodically even now, I will crash and burn: work pressure, social pressure, disappointments, and
fears that come up in life will rob me of the fun of living- I get overwhelmed. Just talking with Janet, even just on the phone, would resolve anything that was pressing. She
has been far more effective than a therapist, mainly because she is so intuitive as well as a profound energetic healer. She also has a high level of professionalism, which is
important to me as well. She is able to feel what I'm feeling and why, add some much lacking clarity, and bring in the divine to pass through me to clear off the negative
energy, which always allows me to come back to feeling good. I'm becoming more self reliant and self loving, and able to build on where I'm at in my life."
I have been involved in self-fulfillment programs for over 20 years, and yet it has been since my work with Janet that I have been able to delve into deeper areas regaining a greater sense of self. Just last week I learned that by opening my heart was not about giving away a part of me. Through a simple exercise that allowed the duality to dissipate a space was created for compassion to guide the potential for what my heart is now capable of."
"Hi Janet ! Another amazing weekend! So much Love. I was walking today and again saw a raven, which I have been seeing and hearing for a week now, and I found myself realizing how profound the teachings you bring have been for me. Transformative is a word that comes to mind. Deeply changed, and feeling it in every cell...and I say changed, but yet, I have been brought to a place that was always me...and what a joy and what peace to know this exists. I feel honored to have been part of such a beautiful group of souls....friends of my soul ! I feel honored and blessed to have found such a teacher as you Janet, you bring lightness of being, and humor. This opens the way !! You bring your experience and wisdom with such love and humility...that the energy alone speaks for itself ...this is the magic of your work...because you have done your own work, we are in turn blessed with the power you shine with...we all shine as we accept our truth...thank you for pointing the way with such straightforward and loving teachings ~~ with the essence of who you are !....LOVE is not complicated ~ what a relief!!"
Reiki Master Teacher Testimonial "I actively searched for one year for a teacher/healer that was spiritual and knowledgeable. I have found this in Janet. She is a very spiritual, caring woman. Her abilities and areas of expertise are many and varied. The blending of several different healing techniques is, I believe, very unique and powerful. But more importantly, she has made a profound difference in my life. I have been a spiritual seeker for many years, and through my work with Janet, I find myself catapulted into new levels and depths of growth. Through her healing sessions, soul retrievals, Reiki classes, and Shamanic healing, I am not the same person I was just several months ago. My physical health is 100 times better than it was, but more importantly, my inner self, the me that I carry with me all of the time and live with daily, has gone through profound changes for the better. I am more joyful, loving, peaceful and I pray, more of a healer myself. She has enabled me to make some internal changes that have shifted my entire view on life. I am in love with life again. She has allowed one of the most profound spiritual experiences of my life to occur through love and life and dedication to her work as a healer. I am gifted, proud, and very honored to know and study with her. Her lineage will be one of the important spiritual growth paths of the new millennium."