We're approaching that special church season known as "the end of our fiscal year," and it's even more exciting than it sounds. Pledging, electing and meeting — we know you're all on the edge of your seats for this one — and you should be! Here are the high points.

Our annual congregational meeting will be after Sunday service on June 25. While munching coffee hour treats, we will listen to some short speeches and vote on the things that help keep Alki UCC healthy and vibrant.

Council elections are coming up. Recruitment is happening now for the elected positions of vice moderator and clerk (secretary); for appointed representatives for Faith Formation and Stewardship; and for an at-large position.

People always say, "It's a great way to get involved." Yes, well … it actually is. If you're even faintly interested, check out what a specific position involves. Talk to a council member or contact the church office (206.935.2661) for a referral.

Next, it wouldn't be a year-end celebration without a festive new fiscal plan. The budget task force, led by treasurer Gary G, has worked very hard on this. It's truly a challenge to balance all that we'd like or need to do with what we expect in income.

The full council has reviewed and approved the 2023-2024 proposed budget. The task force will submit this preliminary budget to the whole congregation in time to review it before the annual meeting.

And now, the essential role that all of us play at Alki UCC:
stewardship of the church we love. Our financial and/or talent and time donations allow our church community to continue its service to members, friends and neighbors. "Share Abundantly" is the theme this year; you'll be hearing details when our annual stewardship drive kicks off next week. Watch your mail for information.

Starting June 4, you'll be hearing "stewardship moments" during Sunday worship, leading up to Stewardship Sunday on June 18. Over these next few weeks, please think about your best way to support Alki UCC. We love you all!

— Your Alki UCC Council

UCC "Strengthen the Church" Special Offering this Sunday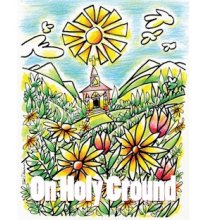 The Strengthen the Church (STC) Offering supports the work of our conference and the national United Church of Christ to become a multi-racial/multi-cultural church, accessible to all.

The offering funds leadership development, youth and young adult ministries, and new and renewing congregations.

Conferences and the national setting equally share all gifts from local congregations. Your generosity builds up the Body of Christ.
As God calls our congregations to be the church in new ways, your generosity will plant new churches, awaken new ideas in existing churches and develop the spiritual life in our youth and young adults.

Contributions can be made online at any time here.

Join Any Time: "Original Blessing" Book Study Tuesdays through June 13
Noon to 1:30 pm on Zoom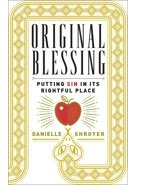 Zoom Registration here"Every object in the universe has a center of gravity.

Ours is original blessing."



Discussions are guided by Danielle Shroyer's provocative book Original Blessing: Putting Sin in its Rightful Place.

Of the world's major religions, only Christianity holds to a doctrine of original sin. In Original Blessing, the author shows not only how we got this doctrine wrong, but how we can put sin back in its rightful place: in a broader context of redemption and the blessing of humanity's creation in the image of God. Questions? Contact Julia P

Rev. Bruce Wilson Visiting Pastor during Pastor Emily Medical Leave
Our hearts are with Pastor Emily and family as she continues her medical leave through mid-June. While she is away, we welcome Rev. Bruce Wilson as Visiting Pastor.

# # #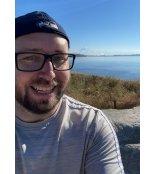 Reverend Bruce Wilson is a psychotherapist and board-certified chaplain. In 2020, Bruce decided to leave full time hospital chaplaincy and pursue a career as a licensed mental health counselor.

Bruce recently has been invited to teach as adjunct faculty at Tacoma's Pacific Lutheran University and University of Puget Sound. He has taught Human Behavior, Psychology 101, Group Psychotherapy and Career Development. He will be teaching again this fall. Bruce serves on the Committee on Ministry for the PNCUCC and fills in pulpits from time to time.

Bruce is returning to Alki UCC where he interned and spent the summer of 2018 filling in as pulpit supply.

A Celebration of Life for Verona Ryan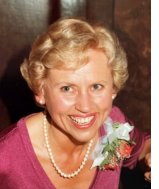 Saturday, June 10 at 1:00 pm


Alki United Church of Christ
Reception to follow



We welcome donations of flowers to create an abundant remembrance of Verona and her love of nature and beauty.

Watch for details next week!

Continued prayers of Healing, Comfort and Support for our own Pastor Emily and her family as she recovers from a medical challenge.

For those grieving the recent death of a loved one:
The Alki UCC community, family and friends of Verona R, Diane J and family on the death of her father Thomas G, family and friends of longtime Alki UCC member Jan C, family and friends of UCC minister Rev. Bobbi Virta, family and friends of longtime Alki UCC member Anne S, Liese F and family, Jeff D and family, friends/family of Dayle B, the Alki UCC community and friends/family of Nick Tobler-Wolff, Charlie H and family, Todd S

and family, Patty M



Recent hospitalization, illness and other concerns:
Rev. Joan Carter, Dan K, Alki UCC's Peruvian Families Seeking Asylum, Shannon P, former Alki UCC member Dawn N, former members Davney and Bob S and Davney's mom Suzanne H, Shannon P's Florida family: Bill, Gail, Mary Ann & Bob; Julia C's friend Chelsea W, Denis B, Don & Imy P and family, Patty M, Jane C and her family, Sue B's brother Tom and his wife Carla, Julia C's friend Jessie T & family, Amy Y's mother Corlene, Jeff D's brother Andy, former Alki UCC member Mark H, Sue B's friends Mary and Louise, Cindy, Jeff and Kirstin's sister-in-law Sue, Kirstin D, Shannon P's father Rev. Dr. Bill, Claire F, Kirstin D's father



For homebound members/friends of Alki UCC: Doris C


Wider World: Prayers for all those affected by the coronavirus outbreak; all those suffering from PTSD in the military and around the world; for all those affected by misguided immigration policies; prayers for fewer guns, for all victims and those affected by gun violence; victims and survivors of extremist violence around the world; migrants seeking refuge around the world, and for those who are trying to help them. The rest of the missing schoolgirls kidnapped by Boko Haram, who remain in our hearts as long as they remain missing. The hungry and homeless, the ill and the addicted, the lost and the lonely; the unemployed.

Sunday Worship Videos Posted on YouTube

S
unday Worship recordings now online!
Check out Alki UCC's very own
YouTube channel.


For secure, online giving through Give Lively, click the button,

OR, send your check,

made out to "Alki

UCC," to:

6115 SW Hinds,

Seattle, WA 98116



Church news/calendar updates
at alkiucc.org.
Worship this Sunday,

May 28

at 10:00 am

Pentecost

Sunday



Pentecost is celebrated as the day the Holy Spirit descended upon the disciples. Considered a foundational day of the Christian church, it is observed on the 50th day after the resurrection.

Pentecost is an opportunity to recognize the beginning of the Christian church, as well as a chance to reflect on the annual re-birth of our own church, and to celebrate God's gift of the Holy Spirit.



Per a long-standing


Alki UCC Pentecost tradition, you are invited to wear red to worship!



Sermon:
"Healing Through the Spirit and Baptism"

Liturgist:


Brett T-L





Scripture Reading:
John 7:37-39



Interim Music Director:


DJ Wilson





Music Highlights:
Holy Ground
Geron
Gather Us In
Marty Haugan
My Heart Is Ready
Cindy Kallet, arr. Amidon
#286, Spirit of Gentleness
My Heart is Ready
Kallet, arr. Amidon
#282, Every Time I Feel the Spirit
#281 Come, Holy Spirit



The Online Order of Worship, including scripture and music, is linked here.



We welcome Visiting Pastor Rev. Rev Bruce Wilson while Alki UCC Pastor Emily Tanis-Likkel is on medical leave through mid-June.

# # #



Join us either in-person (masks recommended) or virtually via Zoom.





If you're already registered for Sunday worship on Zoom, use your personal link. If not, welcome! Register here.

Sunday, June 11
after 10:00 am worship
Brief congregational meeting to review preliminary 2023/2024 budget
Sunday, June 18
during worship
Stewardship Sunday
Sunday, June 25
after worship
Annual Meeting of the Congregation
Sunday May 28, 7:00 pm
Admiral Pub
2306 California Ave SW

Admiral Church invites our siblings in Christ to join us for an evening of song and solidarity in celebration of the animating Spirit which permeates Pentecost!

We encourage solos, duets, trios, and small groups from church choirs as well as congregants to come ready to sing supposedly "secular songs" which reveal and illuminate the fruits of the Spirit.

Let all who take refuge in You rejoice; let them ever sing for joy- Psalm 5:11

"Green Latrine" in Front Courtyard
Since the elevator will be inoperable for the foreseeable future, and In order to accommodate folks who can't use the stairs to access our restrooms, Alki UCC has teamed with our partner synagogue Kol HaNeshamah (KHN) to rent this accessible "Green Latrine."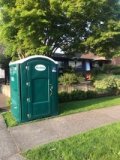 The ADA-compliant unit, which is kept locked and cleaned between events, is a spacious, wheelchair-accessible restroom.
Building Elevator Out of Service
We regret that Alki UCC's elevator is out of service until further notice. Our building team is working on a solution. We'll keep you posted.

Sunday Worship Registration

If you've already registered on Zoom, just use your personal link. If not, welcome! You can register here.
When you register, please use your first/last name plus your email.