Jamaica marks its 61st year as an independent nation on August 6, 2023.

Tad's Record Announces Two New Tracks in Celebration of Jamaica 61:

Rasta Man

– Richie Spice

I Shall be Released

– Hezron & Big Youth


To mark the occasion, Tad's International Record releases '
Celebrating Jamaica 61'
, a multi-song album capturing the innate freedom of the Jamaican musical expression.
Celebrating Jamaica 61
features songs by stalwarts of Jamaican music,
such as Dennis Brown, Gregory Isaacs, Big Youth, Dean Fraser, Sister Carol, George Nooks, Josey Wales, Glen Washington and Franklyn "Bubbler" Waul, as well as the 'Young Generation', Jesse Royal, Kelly Shane and
Okiel McIntyre. Also showcased on this commemorative album are Hezron,
Richie Spice, Dwayne Stevenson, Chevaughn, Caryl Jacobs, Screwdriver,
Brigadier Jerry, Big Mountain, Terry Linen, and Chezidek.
Tad Dawkins, founder and head of Tad's International Record, along with his son Tad Dawkins Jr., selected the artistes for this phenomenal project.
He said,
Celebrating Jamaica 61
will be used, "to promote Jamaica
to the world."
The first single from
Celebrating Jamaica 61
'Belafonte Rock' is rendered by Dean Fraser, Jamaica's premier saxophonist. This instrumental track salutes Harry Belafonte, the legendary actor/activist and singer who died in April 2023 at the age of 93. Belafonte was born in New York City but spent several of his formative years in Jamaica, where his mother was born. He never forgot his Caribbean roots, evidenced by his classic songs such as 'Day O!'
(The Banana Boat Song) and 'Island in The Sun'.
Jamaica gained independence from the United Kingdom on August 6, 1962,
in a grand ceremony at the new National Stadium in Kingston. The spectacle was attended by Alexander Bustamante, Jamaica's first Prime Minister, and Princess Margaret, sister of Queen Elizabeth II, who helped officiate the rites that signaled Jamaica a sovereign country.
Many of the artistes on
Celebrating Jamaica 61
have contributed to the genres of Dancehall and Reggae being a global force.
C
hoose Music Service Here: LINKTREE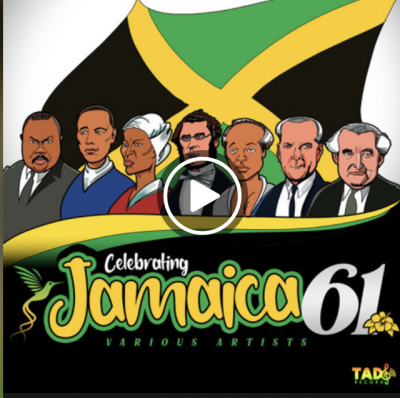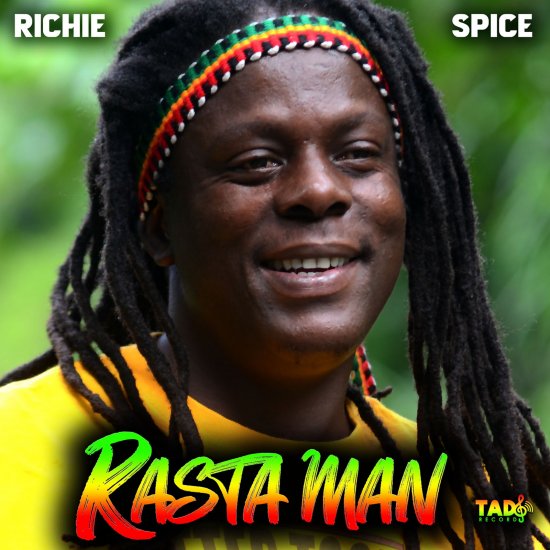 Click Here to Listen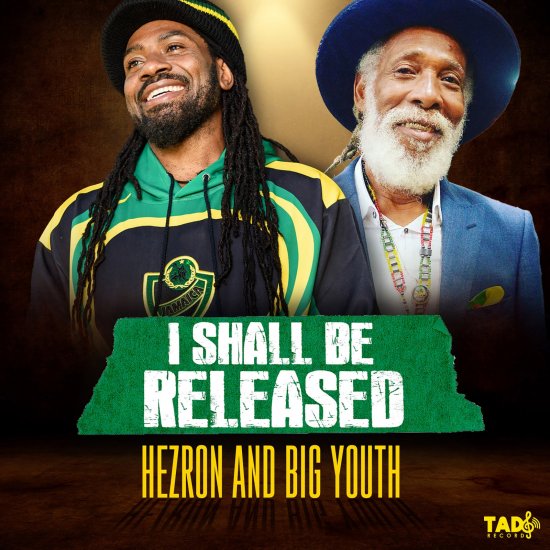 Click Here to Listen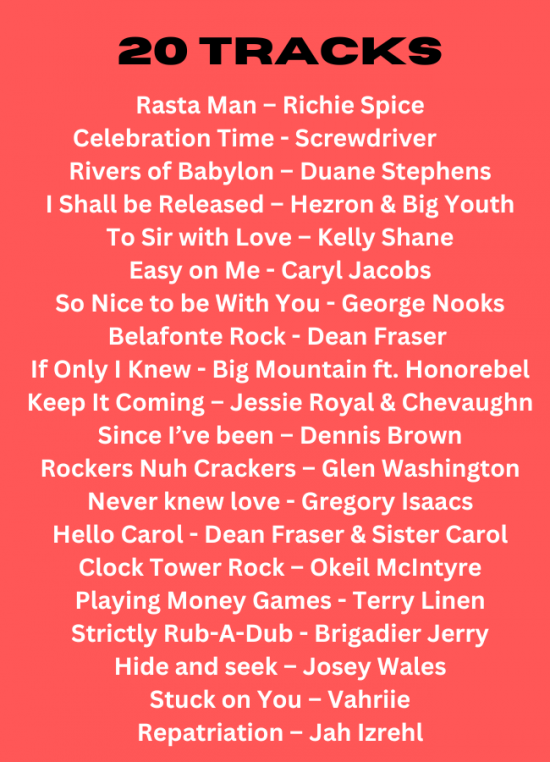 Click Image to Watch Video
I Shall Be Released – Hezron featuring Big Youth
(Inna Jam Session)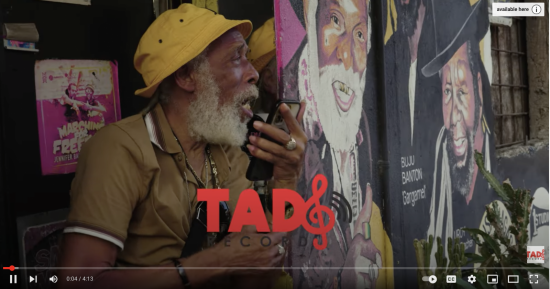 Executive Producers:
Tad A. Dawkins and Tad A. Dawkins Jnr.
Distributed by Tad's Record Inc.
Available now on Apple Music, Amazon, Spotify,
and all digital platforms worldwide.