Dear Alki UCC,
It's been a summer unraveled.
Have you teased out some threads? Pulled out what is no longer needed? Woven some pieces back together?
We wrap up the Unraveled series with the theme, "Coming Home."
The weaving together of all these loose threads, it's a kind of healing.
What does it mean to come home after healing? How are we different from who we were before? What does it mean to come home to God, to our bodies, to community?
Our Call to Worship this Sunday goes like this:
Don't hold back. Bring all of yourself,
For God loves us just as we are.
Don't hold back. Bring all of yourself,
For all of us is welcome here—
scars and fears,
depression and doubt,
hope and joy,
light and laughter.
Don't hold back. Bring all of yourself.
For God longs to be with us,
so let us worship the God of love.
— Rev. Sarah Are
When you come up to receive Communion, you'll be invited to receive the sign of the cross in oil on your forehead as a sign of healing.
When you feel that oil, remember that healing is often a process. What we seek healing for is not always the thing we receive healing for. But God is always there. And in our healing we are always coming home.
In hope,
Pastor Emily
Visit the "Sending Love" Table after Worship and Reach Out to Families Unraveled by Grief
O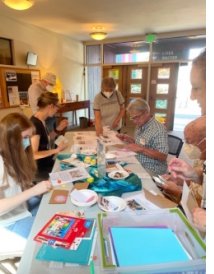 e of the hardest things a parent can go through is losing a child. I hear time and time again from parents that this isn't something that gets easier with time, they just learn how to get through it and move forward.

Parents often feel neglected after a child passes. Programs that once supported them no longer apply and they worry their child's story will be forgotten. While some parents' faith remains, some parents lose hope that God even exists. We all know that God works through us.


There are so many times where I've felt lost and have prayed and then something or someone came into my life at just the right moment that helped give me hope. I'd love it if we can send these families some cards to let them know we read their story, their child won't be forgotten, that God sees them and they are loved.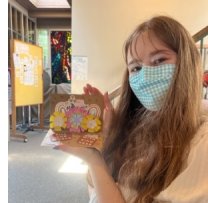 Join Pastor Emily at the "Sending Love" table in the lobby after worship this Sunday to choose a family story.
We'll have poems, stickers and other supplies available for card-making, or take one home to read and respond to.
Let's shower these precious families with an abundance of love!

— Sara Jane W
PNCUCC Women's Retreat
October 6 - 8, 2023


Gather with us at Pilgrim Firs in Port Orchard for a cozy, nourishing weekend including crafts, small group conversation, board games and comforting meals. We will practice bringing the intention of comfort and contentment into the present moment.

Our weekend begins at 5:00 pm on Friday and closes at 10:00 am on Sunday. This gathering is inclusive to all women, trans and cis, as well as gender non-conforming and non-binary people comfortable in a space that centers the experience of women.

The "Cultivating Cozy" weekend is $175, which includes 5 meals and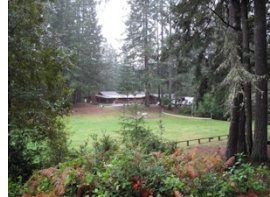 lodging. Saturday only is $100, which includes 3 meals.

Online registration is live here — or scan the QR code on the flier posted in the narthex.

Pastor Emily and Eva are on the planning team and will be happy to tell you more!

Prayers of Comfort and Love for the family and many friends of longtime Alki UCC member Wanda Dray. A memorial service at Alki UCC is planned for Thursday, September 21 at 4:00 pm. Please mark your calendar and stay tuned for details. Contact the church office for daughter Diane's address to send cards and remembrances.

For those grieving the recent death of a loved one:
The family and friends of Julia C's mother Molly, the Alki UCC community, family and friends of Verona R, Diane J and family on the death of her father Thomas G, family and friends of longtime Alki UCC member Jan C, family and friends of UCC minister Rev. Bobbi Virta, family and friends of longtime Alki UCC member Anne S, Liese F and family, Jeff D and family, friends/family of Dayle B, the Alki UCC community and friends/family of Nick Tobler-Wolff, Charlie H and family, Todd S

and family, Patty M



Recent hospitalization, illness and other concerns:
Vicky S' friend Janelle, Rev. Joan Carter, Dan K, Alki UCC's Peruvian Families Seeking Asylum, Shannon P, former Alki UCC member Dawn N, former members Davney and Bob S and Davney's mom Suzanne H, Shannon P's Florida family: Bill, Gail, Mary Ann & Bob; Julia C's friend Chelsea W, Denis B, Don & Imy P and family, Patty M, Jane C and her family, Sue B's brother Tom and his wife Carla, Julia C's friend Jessie T & family, Amy Y's mother Corlene, Jeff D's brother Andy, former Alki UCC member Mark H, Sue B's friends Mary and Louise, Cindy, Jeff and Kirstin's sister-in-law Sue, Kirstin D, Shannon P's father Rev. Dr. Bill, Claire F, Kirstin D's father



For homebound members/friends of Alki UCC: Doris C


Wider World: Prayers for all those affected by the coronavirus outbreak; all those suffering from PTSD in the military and around the world; for all those affected by misguided immigration policies; prayers for fewer guns, for all victims and those affected by gun violence; victims and survivors of extremist violence around the world; migrants seeking refuge around the world, and for those who are trying to help them. The rest of the missing schoolgirls kidnapped by Boko Haram, who remain in our hearts as long as they remain missing. The hungry and homeless, the ill and the addicted, the lost and the lonely; the unemployed.

Sunday Worship Videos Posted on YouTube

S
unday Worship recordings now online!
Check out Alki UCC's very own
YouTube channel.


For secure, online giving through Give Lively, click the button,

OR, send your check,

made out to "Alki

UCC," to:

6115 SW Hinds,

Seattle, WA 98116



Church news/calendar updates
at alkiucc.org.
Worship this Sunday,

Sept 3

at 10:00 am

Fourteenth Sunday

after Pentecost

with Communion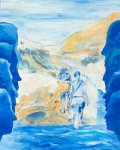 Rev. Emily Tanis-Likkel





Sermon:
"Coming Home"

Liturgist:
John C

Scripture:
Mark 5:1-20
Jesus Heals Legion, a Man Possessed by Demons

Interim Music Director:
DJ Wilson

Music Highlights:
Give Thanks
Henry Smith
Be Not Afraid
Bob Dufford
Open My Eyes
Jesse Manibusan & Rufino Zaragoza
#337, Draw me in the Spirit's Tether
Come Just as You Are
Joseph Sabolick

Cover art: "Begged: to Leave" by Hannah Garrity


The Online Order of Worship, including scripture text and music, is linked here.

Join us either in-person (masks recommended) or virtually via Zoom.

If you're already registered for Sunday worship on Zoom, use your personal link. If not, welcome! Register here.

Church Office Closed on Monday, Sept 4
It's the Labor Day weekend! Have a safe, happy holiday.

Save the Date:
Sunday, Sept 10
Thank you DJ!
Stay after service for a special hospitality hour on Sunday, September 10 to share our gratitude to DJ for her music leadership these last several months!

Crafting for Community
Stay after our special hospitality hour on September 10 for Crafting for Community!




Bring your crafting tools of choice or borrow from our communal supplies.

Would you like to learn to crochet or knit? We'd love to teach you! Come work on a current project or make items to share with those in need.

We'll gather 11:30 am to 12:30 pm in the parlor.

CDC Recommendations for Covid-19 as of August 23

BA.2.86 is a new variant, but it's quite different. The sequencing of over 30 amino acids is still being tracked which is essential for understanding its transmissibility. Currently, it is found in wastewater samples around the country.




CDC recommends the following:
• Get your COVID-19 vaccines, as recommended
• Stay home if you are sick
• Get tested for COVID-19 if needed
• Seek treatment if you have COVID-19 and are at high risk of getting very sick
• If you choose to wear a mask, wear a high-quality one that fits well over your nose and mouth
• Improve ventilation• Wash your hands

Emily H, Health Minister, Caring Community and Fellowship Ministry Team

Elevator Back in Service!!

Russ T, who has been managing the extensive elevator restoration project, reports that Olympic Elevator completed the last phase of their work recently and the elevator is once more operational! Huzzah!
Sunday Worship Registration

If you've already registered on Zoom, just use your personal link. If not, welcome! You can register here.
When you register, please use your first/last name plus your email.