by Carol
In this issue I'd like to introduce you to my new co-publisher, Rebecca Wheeler. Rebecca and I met 15 years ago when she was a student at NCCAT and Joyce Hostetter and I taught her! She is an award-winning children's author and was ready to jump into the spot that Mindy Baker left. In fact, Rebecca suggested this issue's theme. As you'll read in her author's note, positive mental health practices are near and dear to her heart. In between issues we stay in touch with our readers through our FB group. We hope you join us there to continue our bookish conversation!!
Maggie and the Mountain of Light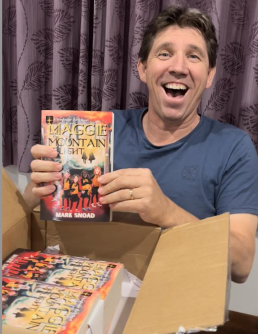 Maggie is 12-years-old and battles severe food allergies, asthma and anxiety. She attends a fun 'apocalypse training' camp in London with her best friend Anahira. During camp, they discover the existence of a secret program run by the Wayfinder Girls. Anahira wants to join the group but Maggie isn't sure; she's finding it tough enough coping with her life as it is.
Food-allergic children often battle severe anxiety because any situation involving food can be life-threatening. It is that serious. At camp, Maggie experiences the anxiety-inducing isolation and sense of difference that all food allergic kids face. They simply can't eat the same food as everyone else. This feeling of being an outsider is constant for allergy sufferers.
In terms of anxiety, Maggie is always prepared, she carries an ever-present meds bag containing her asthma inhaler, epi-pen and some safe snacks. She tries to remind herself to be careful, not fearful, but it is difficult and it doesn't stop her anxiety flaring up. Her biggest coping mechanism is the support and guidance of her trusted friends and family, particularly her best friend, Anahira. Throughout the story, Anahira shows how a true friend can support and care for someone with severe anxiety.
My book has been very well received, especially by food-allergic families. It is important for kids to be able to see themselves in stories; parents and teachers have commented on how grateful they are to see an anxiety-riddled, food-allergic main character.
I hope my book helps children suffering any form of difficulty to see that they can be the hero of their own story. And I hope kids and adults around the world will love Maggie's adventure!
***

Mark Snoad is an author and teacher living in Aotearoa New Zealand. As a professional make-believer, he strives to find the magic and joy in everyday life. It's definitely there, at the edges. You'll soon discover it, if you believe. Mark lives with his wife, two daughters and rascal dog, Wilbur.
One Teen Talks About Three Books

By Helen Wheeler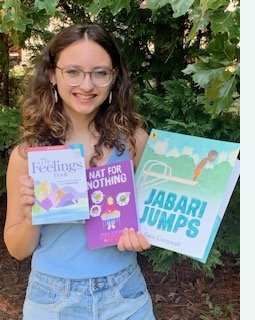 Jabari Jumps is a super cute book and great for all ages. The book addresses managing fear, courage and bravery. In the book, Jabari goes to the pool with his dad and sister. His goal is to ju
mp off the diving board, and he's excited to try! However, once he is in the diving board line,
Jabari becomes scared, and he stalls to avoid jumping. He takes a break to calm himself down. Jabari's dad gives him a pep talk, and he is able to jump off with a smile on his face wanting to go again.
The Feelings Book by Dr. Lynda Madison
The Feelings Book
helps kids 9-12 understand and manage their emotions. The book covers a variety of mental health topics, and includes scenarios for readers to respond to on a scale. The book describes cases of stress, self doubt, and anger, and provides examples of how the reader can manage these emotions. This book also covers handling grief, safety issues, and family & friend struggles. At the end of the book, the author answers questions sent in by youth about problems they are dealing with. Maybe the answers could help the reader too!
Nat for Nothing by Maria Scrivan
Nat for Nothing is a helpful book for people dealing with friendship problems and everyday anxious feelings. I recommend this graphic novel for 10-13 year olds. Throughout the book Nat deals with friendship struggles and "doubt gremlins." All of her friends have their middle school interests. Nat's friend, Zoe, and ex-friend, Lily, both make the school volleyball team. Zoe and Lily start to become really close and Nat becomes jealous. Nat and Zoe get into an argument and later make up. Nat meets a new friend, Luca, who shares common interests with her. They start a club together after facing struggles with school administration, and Luca helps Nat cope with her "doubt gremlins."
If you Google "fiction teaches empathy", the first links that appear are from
Discover Magazine
,
Harvard Business Review
, and
Scientific American.
They
all share research that reading fiction helps to build empathy. Being able to recognize and process emotions is foundational to cultivating positive mental health practices.
Creating a "feelings timeline" for a book character allows youth to analyze how a character solves problems and manages emotions. This activity can be applied to any level fiction book (even adult!). For this example, I'll use Maya Myers'
Not Little
, which is included in our giveaway.
Assign a small group of students or an individual student a character from the book. For

Not Little

, you might choose Dot and Sam.

Assign an event in the story to each group or individual that corresponds with the character. Be sure to choose events from the beginning, middle and end of the story.
For example, with Sam's character events would be the first day of school, when Sam is bullied, and after Dot stands up for Sam.
1. Using evidence to support their answers, students will answer the
following:
a
.
How was the character feeling at the time of the event?
b.
How did the character cope with those feelings?
2. As a large group, create a feelings timeline for each character and discuss how the character changed over the course of the book.
We love to hear from our readers!

You can contact us through the newsletter or individually at the following social media platforms.

We're also both available for school visits.
Rebecca W Wheeler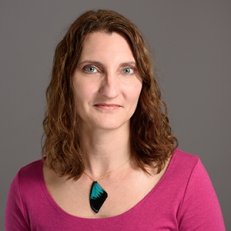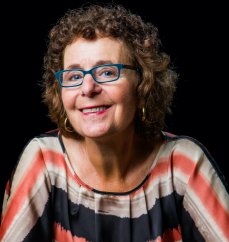 We're always looking for teen or tween reviewers. If you know someone who might be interested in reading and writing a short synopsis of three books, please

email

us.
To Mark Snoad for being our expert.
To Ninon Hentz for proofreading.
To Abrams Books for providing TOO MUCH!
To Monarch Educational Services for providing Maggie and the Mountain of Light.
To Maya Myers for donating Not Little.
To Belle Isle Books for donating When Mama Grows With Me.
PLEASE SHARE

If you share TALKING STORY either on social media or via email, we will enter your name in our giveaway. Please email by October 17, 2023, indicate your book preference and we will add your name to the hat!
Congratulations to winners from our summer issue.
Connie Saunders won
The Father Goose Treasury of Poetry.
Sally Matheyn won A Firefly is a Poem.

Cindy Sawyer won A
Dollar's Grand Dream.
Patricia Franz won Brainstorm!

Did you know there is a

TALKING STORY

Facebook Group

?

We would love for you to participate and find out what other writers, educators and librarians are saying.
If you're having trouble emailing us, try using CHROME browser.
Send us an
email
and we'll enter your name to win one of the four books below.
US

address

only.
Enter by
October 17, 2023

(Or better yet, enter now!)
If you forward Talking Story
to a friend or share this issue on social media, let us know. We will give you an extra chance to win a book.

We are giving away both a paperback and Ebook!

by Rebecca

I'm happy to be joining Carol as co-publisher for Talking Story. I have spent the past 24+ years in various roles in the education field: a high school teacher, a health educator, a school counselor, and currently in school based mental health. I also teach yoga, which tends to seep into everything I do! But since I was a little girl, more than anything, I wanted to be an author.

I have published a YA novel and two picture books (one of which is a giveaway this month). I believe the most valuable use of my time is teaching youth how to love and care for each other and the natural world. My stories share this focus on positive relationships and appreciation of nature. I hope you enjoy this issue of Talking Story!

Positive Mental Health Practices