February 2018 Newsletter
For 12 years this newsletter has gone to more than 20,000 Firearms
Collectors,
Enthusiasts, Historians and Professionals Worldwide. We now reprint o
ver 6000 Vintage Gun Catalogs, Books and Manuals from the 1840s to the 2000s

Back issues: you can view the newsletter on our website. For a downloadable copy of our catalog of reprints or manuals this will take you there. Also, we have Interesting downloads at our website. Please forward this letter to your friends.





Some Nanny Browsers have like Firefox, Edge and Opera have done a couple of things to "help" you. They sometimes block images, but don't worry you can click the buttons below to show pictures with no fear. They are also likely to cut off the bottoms of longish emails... to fix that, scroll down and click the button at the bottom to show the whole thing.








Would You Prefer to be Someone's Lunch

or

Be Hit by a Train?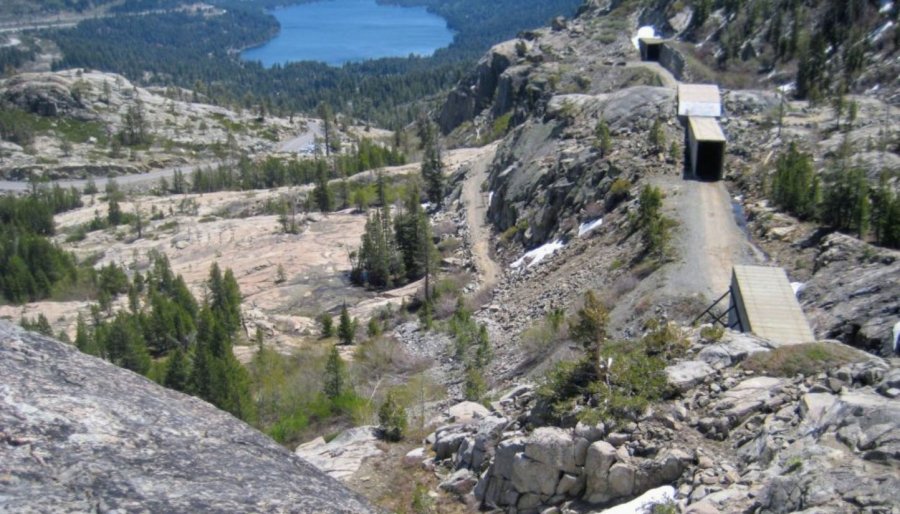 CPRR tunnels number 6 (foreground), 7, and 8, with the 1914 re-routing of the Lincoln Highway to their left. Photo by Trey Pitsenberger.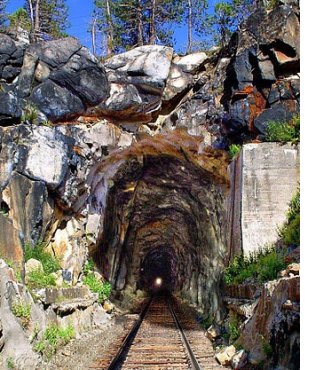 While the threat of having your fellow traveler cannibalize you had more or less passed for motorists crossing the Donner Pass in California, they had another, far more ominous challenge to face on the route: a long, unlit, and utterly unpredictable trip through a railroad tunnel.

"Imagine driving through that dark, cold tunnel, all the while hoping your car doesn't break down on the tracks, with a train coming," Trey Pitsenberger wrote after recently tracking down abandoned sections of the Lincoln Highway in California.

The infamous wagon train that lent its name to the Donner Pass crossed it in 1846-1847, but established wagon trails didn't appear there until nearly 20 years later, built to support the Central Pacific Railroad as it crossed the Sierra Nevadas. The first automobile – driven by Alexander Winton – reportedly crossed those wagon trails in 1901, and California designated the wagon trail over the Donner Pass a state highway in 1909, so when Carl Fisher and his group pieced together the Lincoln Highway four years later, they simply used the same route for the northern branch between Fallon, Nevada, and Sacramento... Read on in Hemmings Blog





Daniel Strohl at Hemmings Daily







WINDCHILL?


We don't mean to demean anyone's profession but this job ad caught us as funny. You know those TV weathermen who blab on incessantly about the temperature tomorrow and then the windchill until you have no idea what to wear (those of you down south can skip this)? Well, apparently this is what you have to know to qualify as a windchill expert: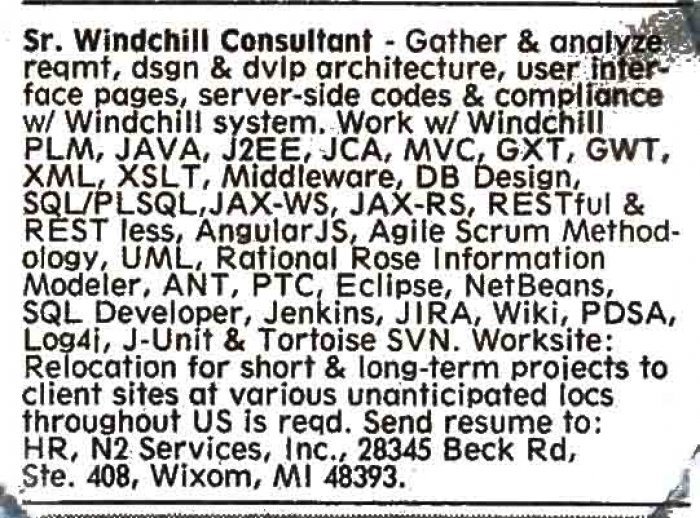 Imagine our disappointment when we discovered they were talking about some software job having nothing to do with meteorology.

From Before Girls Smoked...

This is apparently from 1832 when some nervous fathers sent their children off to work in a munitions plant:



SHELLS

Speaking of munitions this photograph is of a World War I munitions factory. It is sad to think that most of them probably ended up in a meadow in France... and some of them are likely still intact in the ground.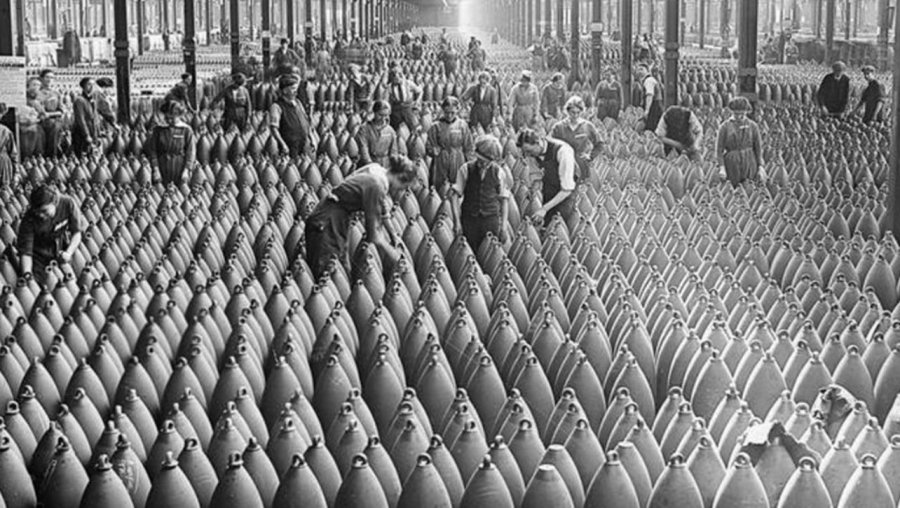 Holland & Holland

London 1835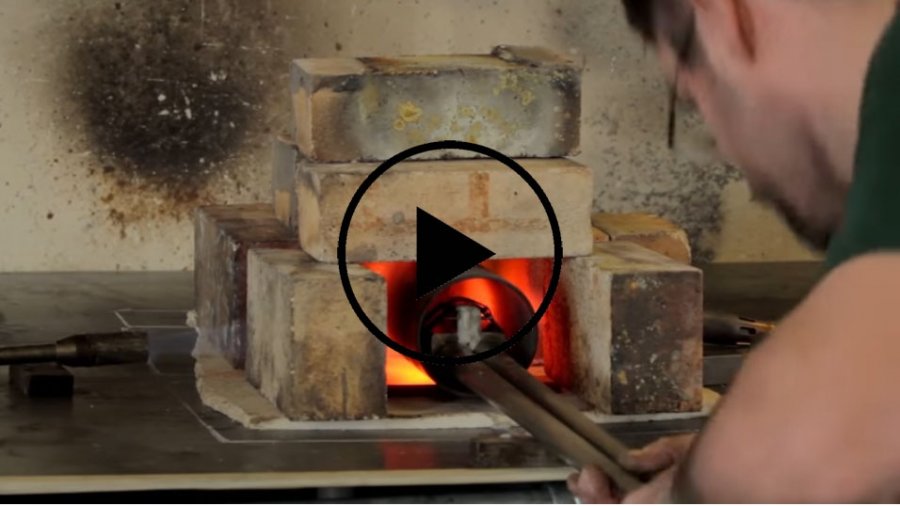 Hurricanes 2017

Meet Harvey and Irma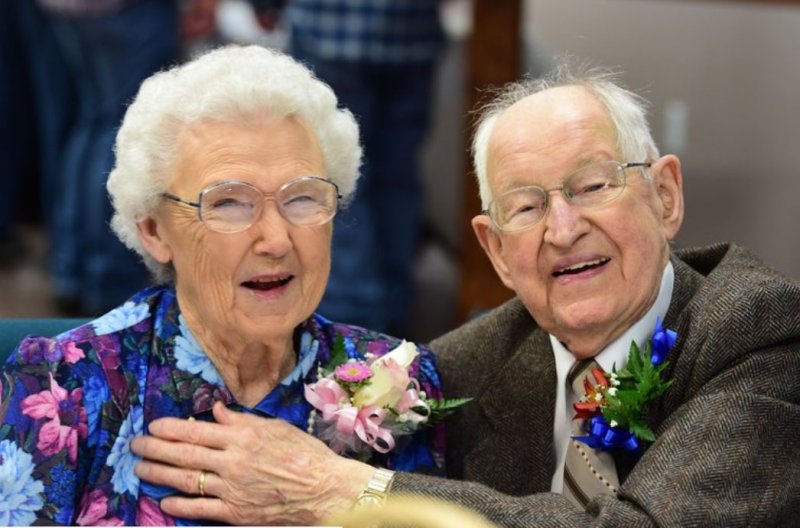 Health Scare of the Month

Take out your magnifying glass and look at the label of the sleeping, bladder control or hay fever medication you got as a prescription or even bought over the counter. If it contains doxepin, diphenhydramine or oxybutynin you might want to read this article about a significant study showing a link to dementia.














LYMAN CAST BULLET DILEMMA



Here is a question for you. We reprint the following Lyman cast bullet catalogs but may be missing one. We've been told that there was one issued after the 1973 version. It is alleged to have a blue cover and to have been titled the "second edition". On the other hand, Abby thinks someone reprinted the 1973 version with a blue cover and that is the "missing" one. Does anyone have a definitive answer to this question? Is there a "second edition" and if so does anyone have the missing one so we can scan it into the collection?











AMERICAN RIFLEMAN

We were grateful to Garry James for
mentioning us
in his American Rifleman Q&A column (page 36, February 2018 issue). Just that short blurb resulted in dozens of calls for our reprint of the
Winchester Model 190 & 290 Semi Automatic Rifle Manual
. One call came in at 1AM from Ohio (the same time zone as ours in Michigan) and another at 11pm- what are people thinking? We won't complain though, that sort of help for us would cost a packet!

You can always see the reprints added during the last six months by clicking on the Recent Additions link to our website. Special thanks to Phil Rogers and Dick James for letting us borrow their wonderful old catalogs and manuals to copy.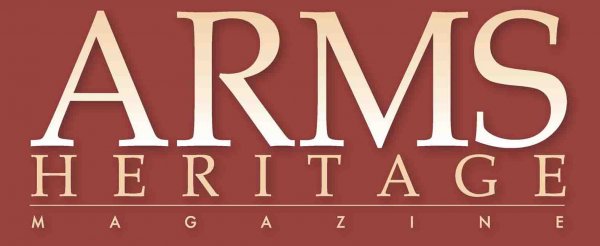 THE AGER "COFFEE MILL"

A CIVIL WAR MACHINE GUN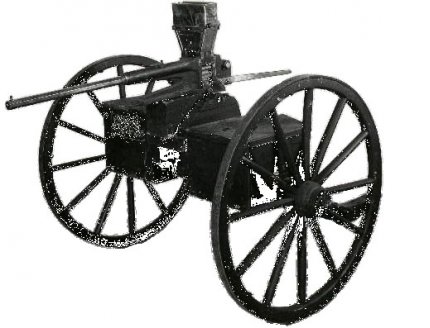 Possibly the nearest thing to a true machine gun, the Ager gun was quite popular. It was the invention of an American, Wilson Ager, who, for some reason, patented his design only in Great Britain.

It was a hand-cranked device-- special steel-cased cartridges were loaded into a funnel-shaped hopper atop the breech. The cartridges, as shown in Figure 9 are thick-cased steel tubes, one inch in diameter-- the bore is .58 caliber and each case is equipped with its own musket-sized percussion nipple.

These highly durable cartridges (actually more like auxiliary chambers) would be stacked in the hopper. As a crank is turned, the cartridges, one-at-a-time, fall into a revolving carrier that aligns it with the bore of the barrel. A camming action pushes it tightly against the breech end of the barrel and a hammer then strikes the nipple, firing the piece. The fired case is ejected and falls to the ground on the next stroke of the crank.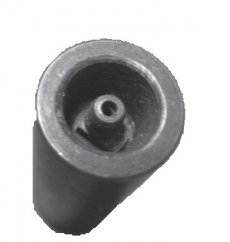 The design rate of fire was 120 rounds per minute, but since the gun had a single barrel, that rate could not be sustained. As the crank that operated the mechanism was turned, a small turbine blew air through the barrel in attempt to reduce the buildup of heat. Barrels were easily replaced when necessary and spares were part of the standard kit.

The gun was very effective, having both traversing and elevating capability. It's major defect was the cost of the ammunition. Though the cases were reloadable, collecting them on the battlefield was not a high priority.

Like many advanced weapons, before, during and after the Civil War, although the gun became accepted, most military personnel were reluctant to stray far from tradition.



-----------------------------------


Read this and dozens of other terrific articles in Arms Heritage Magazine. A year subscription costs a mere $19 and you can have access to this year plus the last six years!





The Internet Browsers we all use to look at emails – Firefox, Edge, Opera etc – have all decided to truncate or cut off the bottoms of long emails. While there is a tiny note at the bottom allowing you to retrieve the rest of the email we decided to reduce the number of Letters from Readers to shorten this newsletter. Rob and Abby
************************************************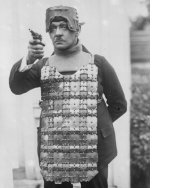 Hi from England, Regarding the picture headed 'Bang Pop Fizzle' (January Newsletter), it looks to me like a costume rehearsal for a Flash Gordon movie, some time ago...in a universe (studio) a long way from here. Kind regards, David (Earl Grey) Spear






************************************************



(Dear Rob) Very interesting about CT (January Newsletter) - the gov is doing a good job of destroying a beautiful state! Best Regards, Mike Handy





************************************************


Abby, Hi, I found your address online. I have a C.A.Hamilton Model 39 22cal Short. It is in at least 4 parts. Is there any way I could get an exploded view of this rifle? It belonged to my Dad. Just wanted to get it back together. I would appreciate a response. Regards, Howard



Dear Howard, Sorry, I have nothing like that I am aware of. Abby Readers, do you have something?



************************************************





Dear Abby, (I love to say that), I received the booklet from you today and as usual it is just what I needed to identify and date my l;atest purchase, thank you. I do have one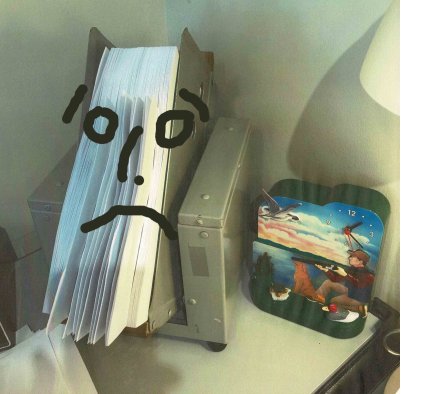 complain though. The paper on the top and bottom of the boooklet is uneven. What you need is something called a paper jogger. This small machine takes piles of paper in the hopper and a motor shakes the paper until it is perfectly flat on top and bottom. The jogger will save you a lot of time trying to get the paper flat for your books. I hope this helps, Best wishes, Martin Johnson

Dear Martin, Thanks for your note, I'll send you a replacement catalog. I'll also have a word with the jogger, he hasn't been feeling too well lately. Cheers, Abby



************************************************



Hello, I want buy vantage case Darne shotgun case Cosmi shotgun case Do you have ??? Thank you gham0508 (Ebay)



Dear gham… No, I'm sorry, we are publishers not had goods merchants. Readers?



************************************************



(Dear Abby) Re: John Dickson. Double barrel gun 12 gauge, Gun no. 6765. My father has this Gun in India. I want the history of this Gun or whichever book has the details of this particular Gun. Sai Krishna Varma Sagi

Dear Sai Krishna Varma Sagi, I am sorry, as publishers we don't really have the knowledge to answer questions like yours. Once you have learned about your gun and the year it was made we may be able to tell you if we have a catalog featuring a similar gun for sale. Cheers, Abby



************************************************



Dear Abby, Your "Savage 1920 Arms Company" catalog is actually for 1922. If you look on page 22 of that catalog, you'll see a description of the Savage Sporter .22 Repeating Rifle Model 1922. Had my hopes up that it was for 1920, but it was still useful. Rory Reynoldson

Hi Rory, Thanks so much for the correction. It has been listed as a 1920 since 2003 and nobody corrected the mistake until you did, thank you. I admit, looking at the copy I used I took the wor
d of the owner who had written 1920 on the cover and I didn't check. My apologies. Cheers, Abby

Abby, Glad I could help, and thank you very much! I know you guys try your best to give out accurate data. Rory



************************************************



Hello Abby, I just received the manual. The service with the shipping and tracking were excellent. I did notice that the pictures have streaks that remind me of when the ink cartridge is low. The text is good. I can't tell from the listing if this is expected. The manual is usable but I was wanting to know if the pictures should be of higher quality. I attached a Snip It pic for your review and comment. It was the best I could do for an example. Thanks, Sam

Hi Sam, I'm sorry about that. I'll print you another and will make sure there are no streaks. Thanks for letting me know. Cheers, Abby

Thanks Abby for the quick reply. The manual serves it's purpose as it is. You don't have to print another one unless you insist. Thanks, Sam

Hi Sam, It's on its way, no trouble. Honestly, we appreciate you telling us and not being berserk about it. Some people.... well you know. Anyway, we certainly can print a nice copy, we did and are pleased to make good on our promise. Cheers. Abby



************************************************



Dear Rob, Thank you for your email and feedback! Currently im also looking for the owners manual of the Russian Over under shotgun MTS 108 (MU108-04) Can you help?? Regards, M Loucas

Dear M. Lucas, Every manual we reprint is listed at the website. I don't recall such a manual but you can have a look if you like. Cheers, Rob

Nop, There isn't any….. But in case you find something, let me know!! Bets regards Loucas



************************************************



(Dear Abby) Looking for W & C Scott. Ironmountain10 (ebay)

Dear Iron… I don't mean to be rude, but unless I know more specifically what you are after I'm not sure what to say. We reprint a couple of their catalogs and I'm sure Vorisek mentions them but...??? Cheers, Abby

(Dear Abby) Ref: Breechloading Shotguns 1860-1940 Vol. III R-Z. Your item description said to let you know the maker and you could let me knowwhether it was worth buying. I collect antique shotguns. I would be looking for something that helped identify and described the shotguns in some detail not just a page or two. And No Problem, never thought it rude.

Dear Iron… Ah, good, I'm glad you asked. The answer is no, the Vorisek book is just too broad and covers way too many makers to be useful for the sort of detail you need. And even the catalogs from that era wouldn't be much help, they were really just relied on recommendations to sell the guns not a lot of information about them. Sorry, Abby



************************************************



(Dear Abby), Are the pictures glossy like original manuals? cdbarkley-2008 (ebay)

Dear cdbar... No, I wouldn't want to call them glossy. Really what we are trying to do is make available old catalogs, manuals and books that are out of print at a reasonable price. We print to order on laser printers and bind the books before shipping but the reprints not necessarily the same size as the original, nor are they on the same paper or have exactly the same colors so they are not "forgeries" of the originals as that would be impossible to do for the over 6000 different publications we offer. Sorry for the long winded explanation but I don't want you to be disappointed if you are looking for an exact copy. Cheers, Abby

(Dear Abby) I'm specifically trying to locate any information for a .28 caliber MAC pocket revolver with Maynard Tape System. Do you have anything related? Thank you. Paul Barnard

Hi Paul, Probably, but I have no idea where to look. At a guess it may be mentioned in one of the authored books we reprint. If you want to look through them perhaps you can find some likely prospects. I don't mind helping but I need some specific direction. Try entering the word "maynard" in the search box to help. Best, Abby



************************************************



Hello - I want to tell you just how much that I enjoy your monthly email and to tell you that I appreciate all of the work that you put into it's publication. Just a quick question, the email that I just received lists this publication as November 2017..... Was that a typo or am I missing something???? Thank you again for everything! Kevin Cunningham

Hi Kevin, Well, that comes from not changing the date on the template we use each month. My mistake, sorry, Cheers, Rob



************************************************



Dear Ladies and Gentlemen, I'm producing a documentary about the history of weapons for German TV. Amongst others, we discuss the Colt revolver. On your page I found this "Colt 1855 Roots Pocket Revolver Ad" I'd like to use that in the documentary. What I would need from you is a high resolution scan of the pages and a licensing agreement to make the use legal. Please let me know, what you would charge for this. If you need any additional information, give me a short note. Friendly Regards, Thorben Osterbrink

Dear Thorben, I would be happy to provide images of the two pages for you to use if you will give us credit as the source, mentioning that we have thousands of reprinted publications including hundreds of German catalogs, manuals and books available. Please be aware that the copy of the item we have is very old and is not exactly High Definition by modern standards. Cheers, Rob



************************************************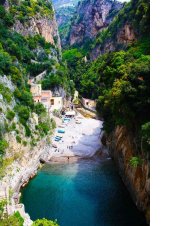 Hello Abby, That coastal spot in Italy (from the January newsletter) truly is unique and awesome. Do you happen to know where it is? Cheers, Douglas Lyon

Hi Douglas, No, not exactly, somewhere on the Amalfi Coast I believe. Cheers, Abby



************************************************



(Dear Abby) If you can - please HELP. I have and old single barrel 12ga shotgun marked: THE W H DAVENPORT FIREARMS CO. NORWICH, CONN. US The numbers match on all parts that are marked and that number is 2170. You recently sent me my order for a Hopkins & Allen Repair booklet that does have a nice picture of parts for the Davenport (which will help me) BUT, I need an assembly diagram or schematic. The gun is in a 100% parts stage, all cleaned up and blued HOWEVER, this old boy is going to have a real hard time putting it back together without illustrated guidance. Let me know of any resource. THANKS! Michael Norrington

Hello Michael, That is a tough one. Schematic or exploded parts views were not generally used until after WWII so you are looking for something made long after the gun was out of production. Try these guys, they may be able to help. Cheers, Abby

Jack First in Rapid City South Dakota their catalog is three volumes and over 2700 pages of invaluable information including parts diagrams - (605) 343-9544
Gun Parts Corporation (Numrich) Kingston, New York (845) 679-2417. Well established with a good website.
Sarco Inc. Stirling, NJ (908) 647-3800
Dixie Gun Works, Union City, TN (800) 238-6785



************************************************



Hi Abby, Any chance of recreating a AH Fox Catalog from 1913-1914? This would highlight the early years of the Sterlingworth model which was first produced in +/- 1911. These are numerous and popular shotguns and I would think the catalog would sell well. Originals are in the $400-$700 price range. Best Regards, Bob Schlichte

Hi Bob, We rely on the generosity of collectors who support our project to preserve these old catalogs to borrow their originals to scan. Sadly nobody has yet come forward with a Fox from '13-'14. If you know someone who has one why not give them a prod for us? Best, Abby

P.S.The truth of the matter is that if we saw one for sale for say $550 we would have to sell quite a few at $15 to pay the bill and the fact is we probably don't sell more than a dozen Fox catalogs a year. Our success comes from the fact we offer 6000 different publications. Believe it or not, I bet somewhere between one third and one half of the 6000 have never sold even one in the last ten years… but they are now preserved for the future!

email Rob or Abby