Reggae updates daily

...Follow us

West Coast Tour: Rise & Reggae Like Never Before with Dubtonic Kru and friends at Plug N' Play and more...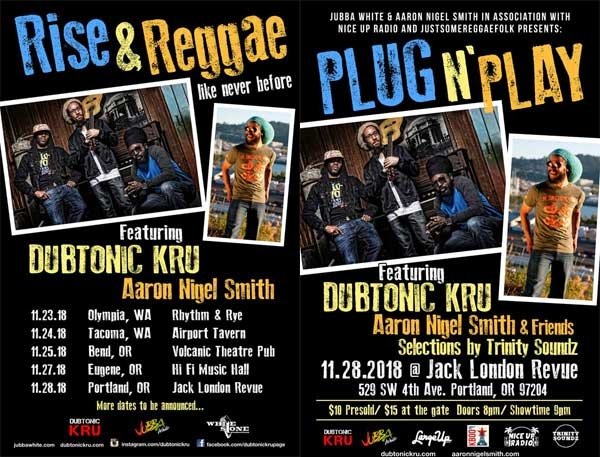 'Rise & Reggae Tour' with Dubtonic Kru and Aaron Nigel Smith coming to California, Oregon and Washington
Jamaican Reggae legends, Dubtonic Kru are on tour on the West Coast this November in support of their new single entitled "Reggae Like Never Before". The 'Rise & Reggae (Like Never Before) Tour' is being held on nine dates, with the inclusion of a highlight event called Plug N' Play, an event known for showcasing developing artists alongside more experienced ones. The event was originated in Jamaica.
Un AmOur Band is booking summer 2019 show dates now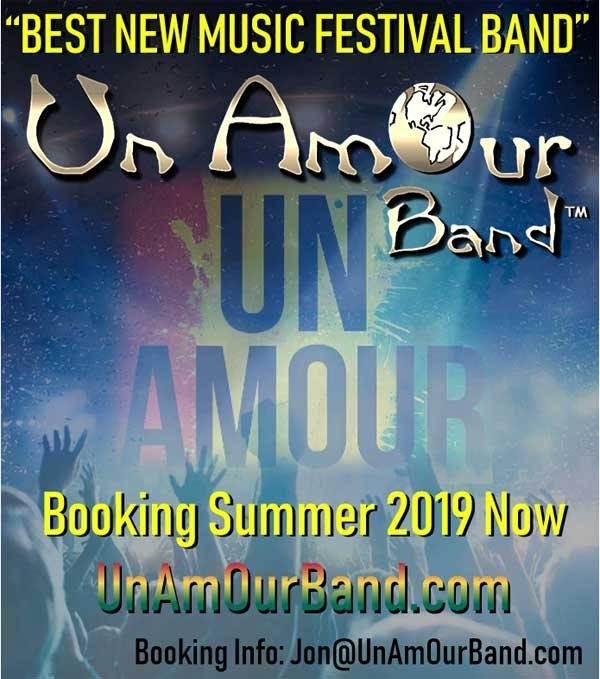 Un AmOur = One Love. The world needs to heal and how to we do that?
UN AMOUR BAND
can help. To book Un AmOur Band for your 2019 event, please
email
.
Music is a tremendous opportunity to reach people and Un AmOur Band helps to elevate the consciousness of the people by raising the vibe through music using lyrical medicine.
Read full article
Rebel Salute 2019

'The Preservation of Reggae'
Januanry 18 - 19, 2019
Grizzly's Plantation Cove, Priory, St. Ann, Jamaica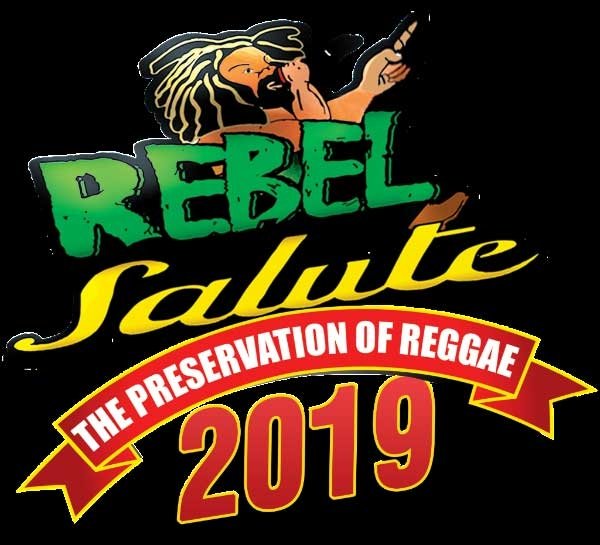 Celebrating 26 YEARS! REBEL SALUTE 2019

What began as a show to commemorate the January 15 birthday of reggae icon Patrick "Tony Rebel" Barrett has become a staple on the live music events calendar.

Reggae legend Bob Marley makes an appearance in new Bohemians FC kit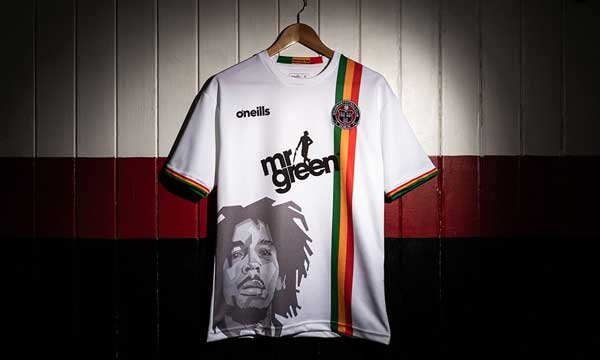 The new Bohemians FC away kit for the 2019 season [Courtesy]

Irish football club Bohemians FC have revealed their new away kit to be used for the 2019 season which features reggae legend Bob Marley.
On Tuesday, October 23, the club made the announcement on their social media saying the kit will cement the stadium's special place in the hearts of football fans worldwide.
The jersey, which was designed by the clubs new kit supplier O'Neills to pay tribute to the clubs musical history, is white and features yellow, green and red stripes on the left side, with Bob Marley's face in black and white at the bottom.
Read full article
Let There Be Reggae - Art Basel 2018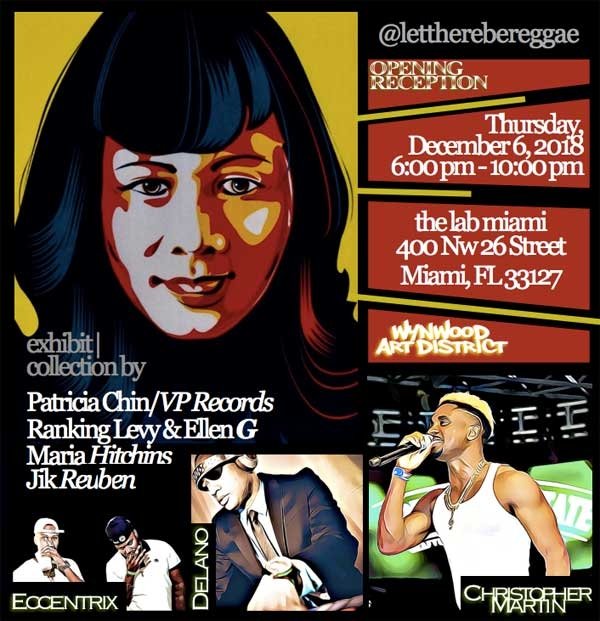 Curated Snapshot of Reggae Music and Dancehall Culture Miami, FL
-
Let There Be Reggae
is a unique vibe and a unique event showcasing a curated snapshot of Reggae music and Dancehall culture through art. Miami Art Week and Art Basel brings together artists, celebrities, musicians and art lovers from all over the world to Miami to enjoy the arts.
This year, Let There Be Reggae is featuring exhibitors Patricia Chin, co-founder of VP Records; Ranking Levy & Ellen G from Tel Aviv, Israel; Maria Hitchins from Dancers of Jamaica and Photographer Jik-Reuben.
Read full article
JC Lodge Releases Powerful Single "Unbroken"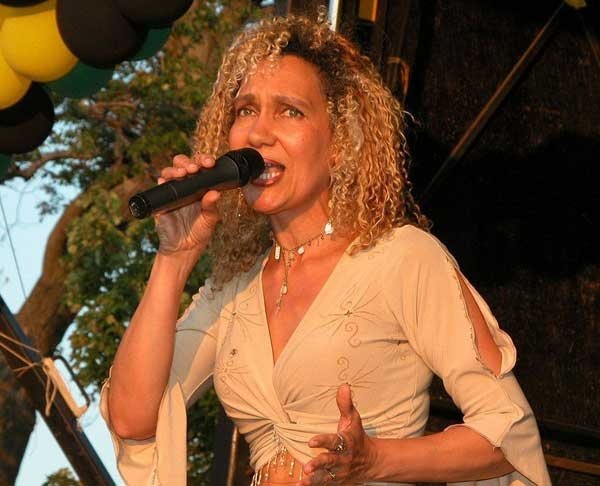 By Maria Jackson Magazine
Taken from her album,
Passion Fruit
, which was released on September 14th this year, JC Lodge's
Unbroken
is a powerful song dedicated to women all over the world. The song is both inspiring and motivational as it encourages women to embrace their feminine strength and be the leader they were created to be.
Done on a bouncy low-key dancehall rhythm,
Unbroken,
in addition to serving as a motivational force for women, also reminds all JC Lodge fans why we fell in love with her in the first place. She is still creating beautiful music and remains a champion for women.
Click here
to check out the lyric video for
Unbroken
and
here
to download
Passion Fruit
from iTunes
Read full article
London - Chronixx with Protoje sells out the Alexandria Palace
(10,000 Capacity Venue) on November 11th

You make music. We deliver music to fans & industry...

...But did you know that we also provide these services?
Akae Beka "Greatful Harvest" Tour California 2018 - More Dates TBA

Capleton's Benefit Concert "A St. Mary Mi Come From: Come a Town" is an All-Star Gathering in November 10th at The National Arena in Kingston, Jamaica

"Even A Gangster (Falls In Love)"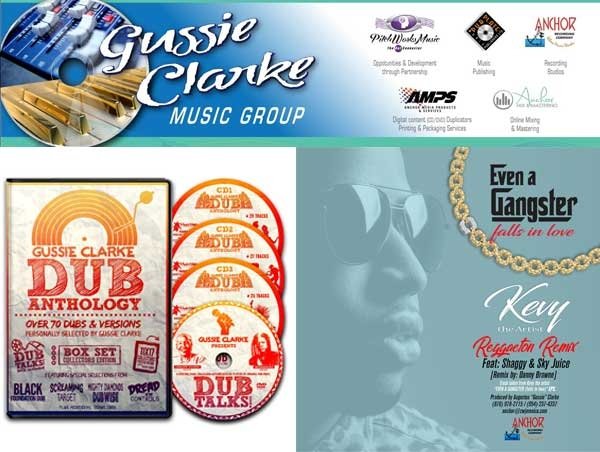 Jamaica has given the world eight genres of music. Kingston has been designated a city of music by United Nations Educational, Scientific and Cultural Organization (UNESCO). Jamaican producer, Gussie Clarke is giving the world a new music marketing format called an "EPX".

Read full article

Join Us on a Tour to Jamaica: An Afro-Jamaican Cultural-Musical Immersion
Nesbeth, Popcaan - Trial (Official Animated Video)

Who is responsible for the shooting of legendary musician Bob Marley?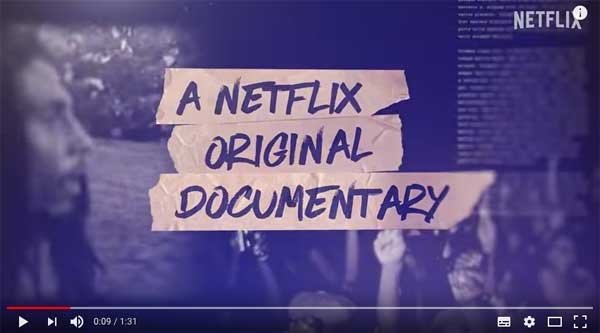 The ReMastered Series investigates who is responsible for the shooting of legendary musician Bob Marley. Watch Who Shot the Sheriff, only on Netflix.



Karamanti's message to victims of domestic violence is simply to SURVIVE

TIME TO ACT - Earth Warrior featuring Winston Mcanuff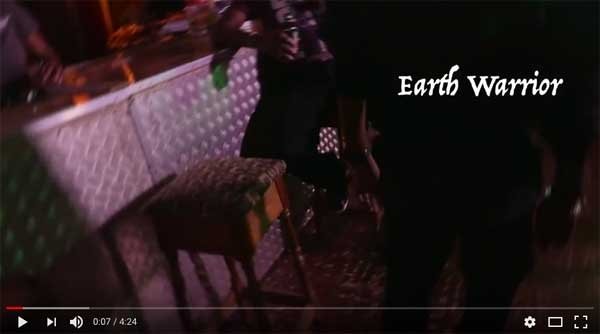 Earth Warrior calls for an end to human trafficking – TIME TO ACT
Reggae artistes Earth Warrior is calling for an end to human trafficking on his latest single titled Time To Act featuring Winston McAnuff.

"Human trafficking is a very terrible crime against humanity; I mean how can anyone think it's right to deal in the transportation and selling of other human beings? This is modern day slavery, and it's happening all over the world, even in our very backyards right here in Jamaica," said Earth Warrior.

Read full article


Currently up on Hot 20

Bugle reminds us the importance of remaining humble
,
and discusses the current state of relationships and more.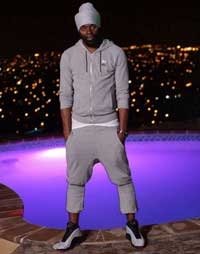 Coming up this week on the Hot 20 with Nikki Z: Trelawny's finest, Charly Black, checks in with Nikki Z to talk new album and new beginnings!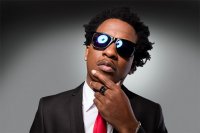 @NikkizOfficial

@NikkizNewz

It's your weekly entertainment show: Nikki Z's Hot 20 Countdown!




Greetings Reggae Artists and Labels,

Need Radio Airplay?

Get your music to our master list of reggae radio stations & Sound System DJ's that we have been building for 25 years.

It's so easy…

Radio DJs need your song in MP3 format. We will send a formatted digital marketing piece, with your SONG DOWNLOAD LINK to our entire list of reggae radio DJs and Sound System DJs through a targeted emailer. Cost of service: $175

October Special ~ Get all of this, plus a "New CD Release Editorial Promo" that goes out to fans in our weekly E-Guide (value $85) ~ through end of month for only $175.





Call, text, email, What's App if you need any guidance on your project. 707/630-3304 Email


Enjoy this story and many others in the annual Reggae Festival Guide digital magazine.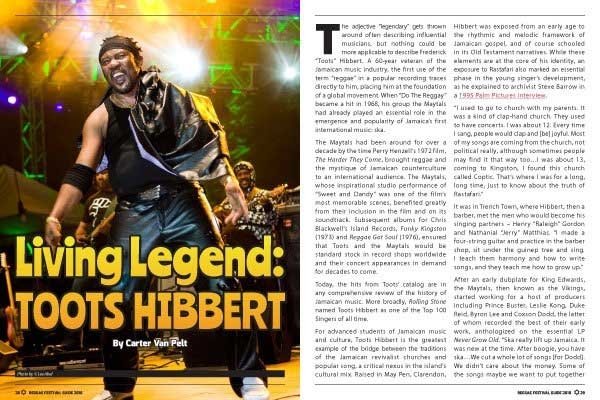 Living Legend: Toots Hibbert
By Carter Van Pelt
Among us walks a reggae legend: Toots Hibbert of Toots and the Maytals. A 60-year veteran of the Jamaican music industry, the first use of the term "reggae" in a popular recording traces directly to him, placing Toots at the foundation of a global movement. Discover the man behind the music, his early life, legendary career and his significant impact on reggae culture.
Read the entire 84 page magazine here
Learn about the many benefits of Legacy Cacao

MORE VALUABLE THAN GOLD
The World's PUREST Premium Cacao
Ceremonial-Grade Royal Mayan
Whole-Bean Sipping Chocolate
ALL natural superfood – coffee & energy drink substitute
100% Organic • Non-GMO • No Side Effects
Big Mountain :: "Deportation Nation"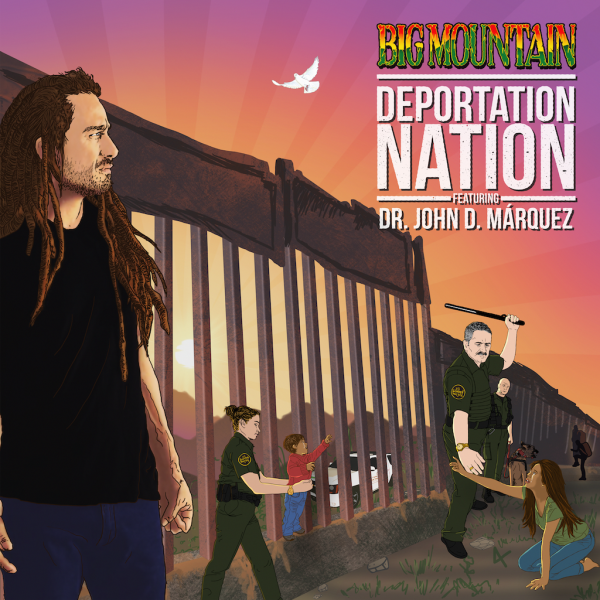 From the reggae band that brought the world "Ooh Baby I Love Your Way", comes an unapologetic condemnation of racist xenophobia against immigrants through its latest single, "Deportation Nation". This song reminds us that the true power of reggae music is to give voice to the oppressed and defenseless.

Andru Branch :: "The Graveyard"

Jr Gong Executive Producer On Third World's Upcoming Album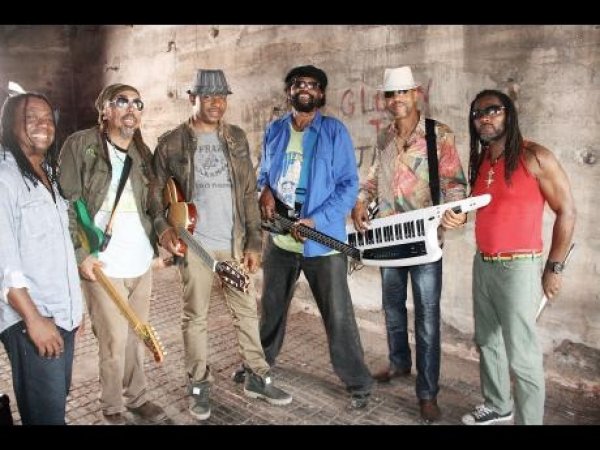 Damian Jr Gong Marley has another feather in his producer's hat as he will be the executive producer for the next album of the accomplished Third World band.
Last Friday, the stalwart reggae band released Loving You Is Easy, the first single from the upcoming album.

Read full article

Reggae Festival Guide/RBA Publishing & Publicity
Is your website outdated or not mobile friendly? Are your social media platforms non-existent or under-utilized? Would you like your name and music to get out there to new reggae fans?
If so, we can help. We have many years of experience in marketing reggae bands and reggae festivals and offer these services and more:

Website consulting, design and maintenance
Social media development (Facebook, Instagram, Twitter, LinkedIn
Create descriptive written content (press releases, band bios, sponsor packages, etc.)
Develop digital marketing strategies to increase your customer base.
Custom Global PR services
If you have questions about what online marketing techniques would work best for you, Give Us a Call Today for a free consultation ~ 707-630-3304 or Email



1995-

2018




Industry Leaders for

Ove

r 24 Years




Hey reggae lovers! Got FACEBOOK?

Then please drop on by and "LIKE" us to get a daily dose of what doesn't always fit here!

"First say to yourself what you would be;
and then do what you have to do."

Jamaica Music Countdown October 26 - November 1

On This Day in Reggae - November 8th

1954: Producer Papa Bigs (Harold McLarty) is born in Kingston, Jamaica.

1970: Diana King is born in Spanish Town, Jamaica.

2000: Shaggy's album "Hot Shot" [MCA] is certified Gold by the RIAA (Recording Industry Association of America).

Source

If you missed your latest (or any) copy of the weekly e-Guide,
you can find back issues in the Archives

Upcoming Reggae Festivals

To view our entire calendar of more than 500 festivals, click here!

| | | |
| --- | --- | --- |
| Just Post Your Festival at | | Read the 2018 Reggae Festival Guide magazine in its entirety page-by-page in Digital Format |
Central Valley Cali Reggae Festival
Nov-10-2018, Fresno, California, USA
Grace Jamaican Jerk Festival
Nov-11-2018, Sunrise, Florida, USA
JamRock Reggae Cruise
Dec-01-2018 - Dec-06-2018, Fort Lauderdale , Florida, USA
Reggae By Night
Dec-07-2018, Rotterdam, Netherlands
Nigeria Reggae Festival
Dec-28-2018 - Dec-30-2018, Awka, Anambra State, Nigeria
Goa Sunsplash
Jan-12-2019 - Jan-13-2019, Mandrem, Goa, India
Jamrock Reggae Fest
Feb-01-2019 - Feb-03-2019, Negril, Jamaica
Inside Reggae;An Afro-Jamaican Cultural-Musical Immersion
Feb-02-2019 - Feb-10-2019, Kingston, Jamaica
Arizona Roots Music & Arts Festival
Feb-09-2019 - Feb-10-2019, Chandler, Arizona, USA
Caribbean Village Festival
Jun-22-2019 - Jun-23-2019, Lauderhill , Florida, USA
Reggae Sumfest
Jul-14-2019 - Jul-20-2019, Montego Bay, Jamaica
Bayfront Reggae & World Music Festival, 14th Annual
Jul-20-2019, Duluth, Minnesota, USA
Battle Creek Caribbean Festival
Jul-20-2019, Battle Creek, Michigan, USA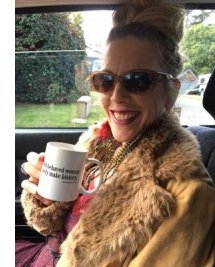 2018 marks the 24th year that Reggae Festival Guide has been the leading media company in the reggae industry.

Our parent company, RBA Publishing & Publicity, is based out of Humboldt County, CA. We produce the annual Reggae Festival Guide magazine, the top-ranking website:

www.ReggaeFestivalGuide

(32,000 unique monthly visitors), and this weekly reggae e-newsletter Reggae e-Guide (40,000 weekly subscribers). We also have 550,000 fans that follow us on Facebook (please

join us

there), and 13K that follow us on Instagram

We offer you many ways to help you get your fix of reggae music, history, lifestyle, current news, and of course, festivals, all year round.

Our publishing company keeps growing and adding elements to bring you trusted coverage of reggae happenings from around the world.

Contact us today if you have any questions or suggestions. We love what we do and look forward to input from you with your suggestions, critiques, questions, etc.

Also contact us to find out how you can promote your band/business/festival in this e-newsletter or on our website.

We also offer Publicity & Graphic Services for bands and festivals:
band bios and interview written, social media management, website consulting design and maintenance, EPKs created, graphics for advertising and social media branded videos, and more. Please contact us to find out how we can help you with your exciting projects.

One Love,
Kaati, Sean, Joana, Goran, Irene, Heather and the rest of our Crew

Information - both editorial and advertising - in the Reggae e-Guide - is believed to be correct but not guaranteed - so check it carefully before you attend any event or send money for anything. We do not write the news, just report it.


707-630-3304 or

email



RBA Publishing, Inc. in business since 1993, is a boutique reggae-specific PR and marketing firm based in Northern California. We help musicians, festivals, labels and music-related brands. Our digital campaigns target fans, industry and influencers. We are masterful at email marketing, social media, fan acquisition and long-term marketing plans. Our media services are supported by people who understand and love the reggae genre. Publishers of Reggae Festival Guide magazine and e-newsletter. Reggae industry leaders for over 25 years. 707-630-3304, Email

Distribution by RBA Publishing Inc.

If you wish, and we really wish you wouldn't, like to be removed from this list, please reply with REMOVE in subject line.

It will make us very sad if you do, and perhaps your removal will be the one the makes us decide this no longer worth doing at all, and all the information we provide will go away forever and musicians will sit home alone at night and cry because they have no one to play for because no one knows about their shows.