Reggae updates daily

...Follow us

Reggae Artiste CHAANT Releases Debut Album





The singer CHAANT has released his debut album titled 'Missing You Babe'. The seven song set is an interesting mix of songs produced by Richard Foulks for Vonleerich Music. It exemplifies authentic Jamaican reggae, delivering catchy and rhythmic mixes of mainly rich lovers rock, with a touch of roots, reggae-pop, reggae fusion and dancehall.
According to the artiste, the overall messages encapsulated could be described as "songs igniting love and togetherness in the hearts of its listeners". Most of the tracks explore everyday romantic relationship issues such as 'new found love', 'commitment', and 'breaking up'. There is also a bit of social commentary which points the listeners to the singer's conscious side.




Miami, Florida - THIS THURSDAY & FRIDAY in WYNWOOD!!!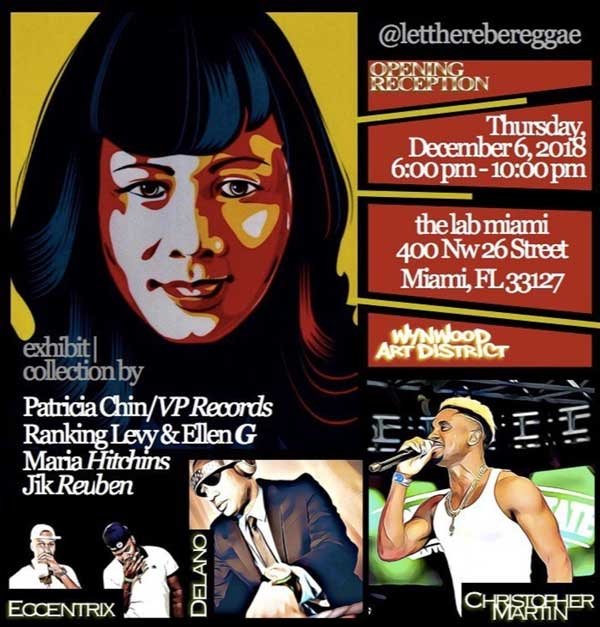 Come out & support our Reggae & Dancehall culture through ART! VP Records/ Patricia Chin present "Let There Be Reggae" with Christopher Martin & more
Facebook Page
Bermuda, December 29 - Syzygy Festival with Sizzla, Pressure Busspipe, Marlon Asher, Bunji Garlin & more
Jimmy Cliff Receives Nomination to Songwriters Hall of Fame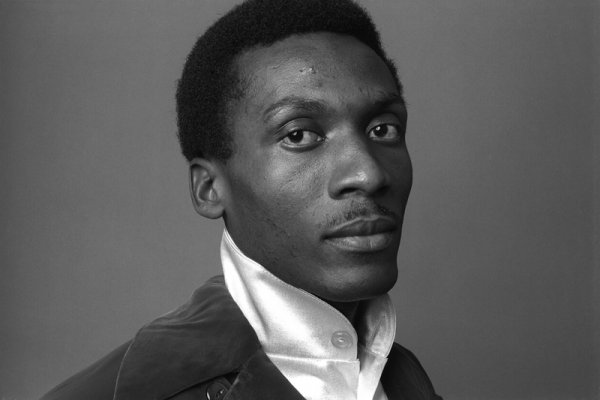 The legendary Jamaican entertainer Jimmy Cliff has been nominated to the Songwriters Hall of Fame. The Hall of Fame honors contributions of popular music songwriters and also seeks to foster new talent via workshops, showcases, scholarships, and digital activities.

Read full article

Janelle Monáe Releases Bob Marley Cover For 'Spotify Singles' Series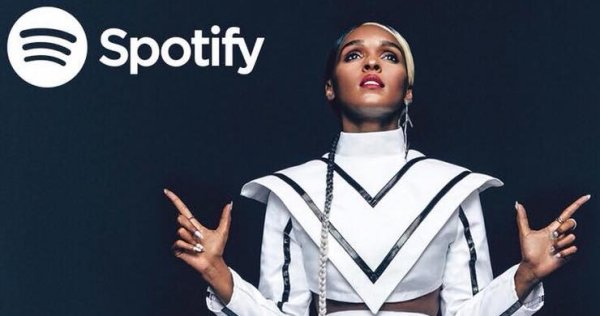 Janelle Monáe is the latest pop artist to stop by the Spotify studios to perform some music for the streaming platform's Spotify Singles series. The well-known singer and songwriter has kept a busy schedule full of similar appearances over the past year in promotion of her 2018 Dirty Computer studio album. For her turn on the audio streaming series, Monáe performed "I Like That" from her album, in addition to providing a spin on Bob Marley & The Wailer's "High Tide or Low Tide" from the reggae band's 1973 album, Catch A Fire.

Read full article

Jamaica, December 8th its the "Jamrock Reggae World Fest" with over
30 Reggae Artists performing
King Ises I Now Shipping "I and I Natural Health" Products Worldwide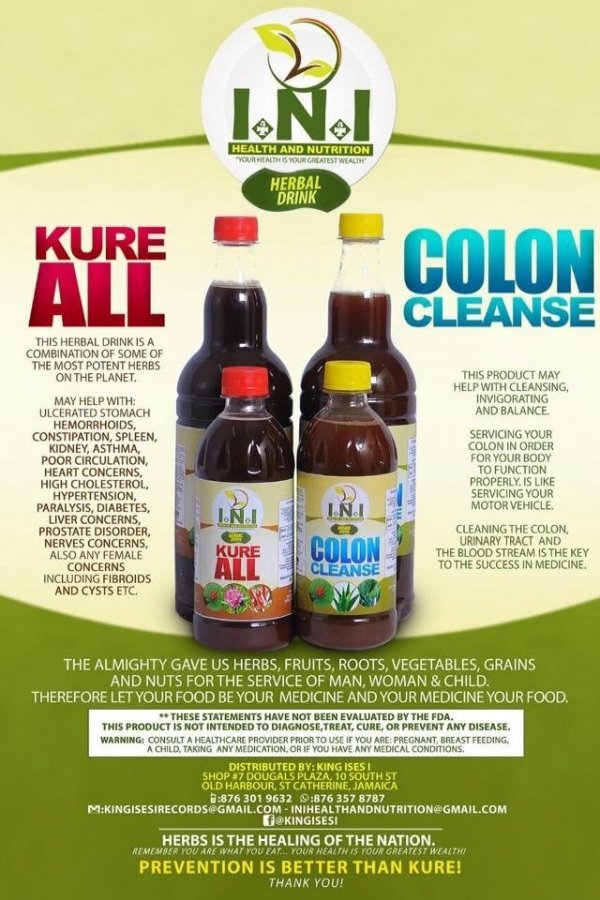 I N I Health and Nutrition Natural Health Products
"Let your food be your medicine and your medicine your food!"
NOW SHIPPING WORLDWIDE!
ORDERS SHIPPED WITHIN 24 HOURS
King Ises I is An Herbal Consultant, Sought-after Nutritionist, Speaker, Life Coach,
Workshop Leader,
Music Producer & Entrepreneur.
"Let your food be your medicine and your medicine
your food!"
Colon Cleanse And Cure-All Products Available Internationally, shipping via Fed-Ex.
Read full article
Reggae Artists/Bands- want to perform for a good cause? Benefit Concert for the CampFire Victims to be held in Chico, CA on 12/20/18. Email:
ElReyChicoCA@gmail.com if you'd like to be considered.

You make music. We deliver music to fans & industry...

...But did you know that we also provide these services?
"Grateful Harvest" Tour 2018
Join Us on a Tour to Jamaica: An Afro-Jamaican Cultural-Musical Immersion
Jamaican Reggae Artist & Producer Dillgin Now Booking 2019
Festivals & Concerts


Currently up on Hot 20

Nikki Z catches up with I-Octane!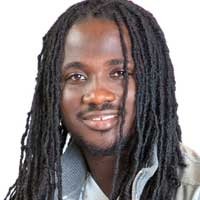 Upcoming: Stay tuned to Nikki Z broadcasting from Welcome to Jamrock Reggae Cruise!
@NikkizOfficial

@NikkizNewz

It's your weekly entertainment show: Nikki Z's Hot 20 Countdown!




Greetings Reggae Artists and Labels,

Need Radio Airplay?

Get your music to our master list of reggae radio stations & Sound System DJ's that we have been building for 25 years.

It's so easy…

Radio DJs need your song in MP3 format. We will send a formatted digital marketing piece, with your SONG DOWNLOAD LINK to our entire list of reggae radio DJs and Sound System DJs through a targeted emailer. Cost of service: $175

October Special ~ Get all of this, plus a "New CD Release Editorial Promo" that goes out to fans in our weekly E-Guide (value $85) ~ through end of month for only $175.





Call, text, email, What's App if you need any guidance on your project. 707/630-3304 Email


Enjoy this story and many others in the annual Reggae Festival Guide digital magazine.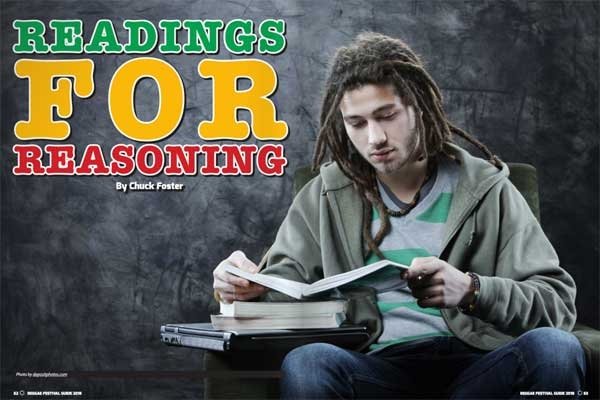 Readings For Reasoning
By Chuck Foster
Chuck Foster is back with book and zine suggestions to liven up your summer reading list.
Whether you're in the mood for an illustrated history of Bob Marley and the Wailers,
a close look at Jamaica's Alpha Boys' School, the story of David Rodigan's career in reggae or one of the latest Small Axe book zines, you're sure to find a new favorite!
Read the entire 84 page magazine here
Reggae Artist Dakeye Now Booking 2019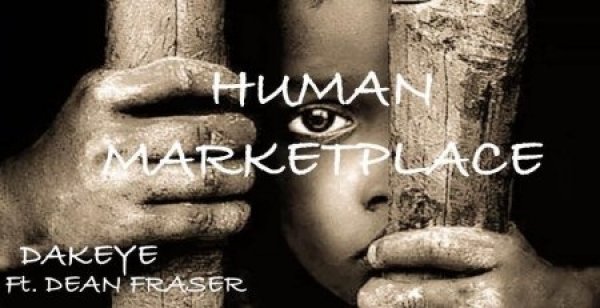 NEW SINGLE: Human Marketplace
Produced by Llamar 'RIFFRAFF" Brown /Featuring Dean Fraser
back up vocals by Rovleta Fraser
Listen HERE
Read full article
Alborosie To Release Music Video for Socially Conscious Single "Contradiction" Feat. Chronixx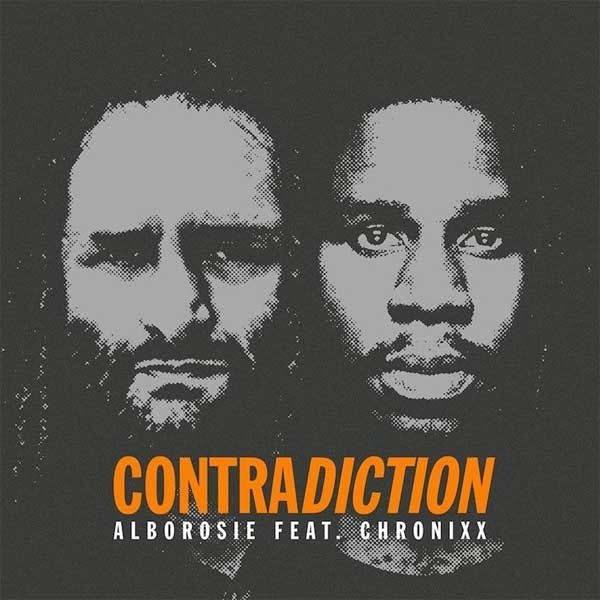 Exclusively Premiering on YouTube this Friday
New York, NY– The new music video for "Contradiction" by international reggae star Alborosie featuring Chronixx, will exclusively premiere on Alborosie's YouTube Channel this Friday November 16th at 12:00 PM ET here

Read full article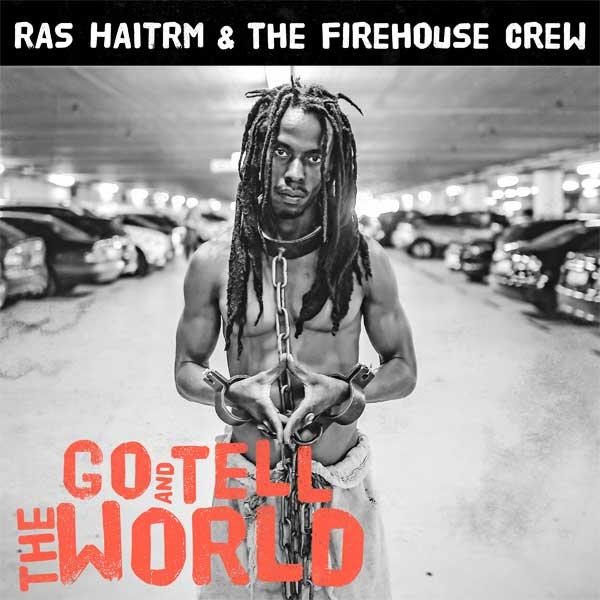 Hailing from Mozambique, Ras Haitrm brings forth a powerful new album demonstrating the strength of the African-Jamaican connection. Ras Haitrm's years of international travels took him to Jamaica in 2016, where he formed a professional relationship with George Miller and the Firehouse Crew. A robust collaboration resulted in his upcoming work of excellence entitled "Go and Tell the World." Here is the title track. Available on Friday November 23.

Click here to listen and download

New 2018 Reggae Mix by INTL. DJ CHAMPION SILENTKILLA
Big Mountain :: "Deportation Nation"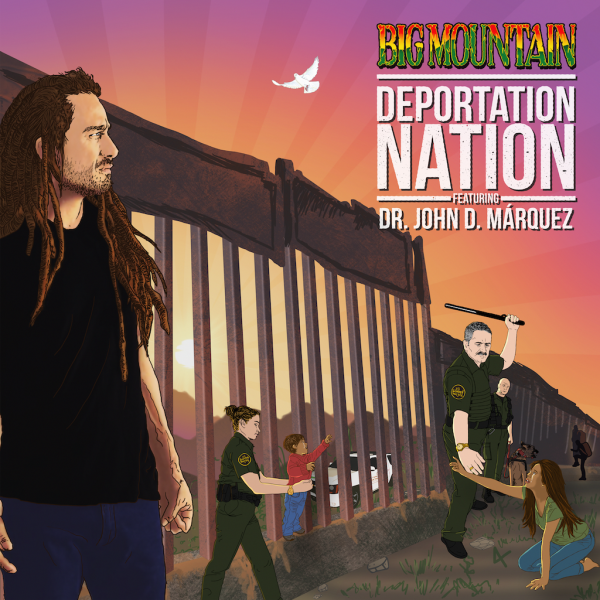 From the reggae band that brought the world "Ooh Baby I Love Your Way", comes an unapologetic condemnation of racist xenophobia against immigrants through its latest single, "Deportation Nation". This song reminds us that the true power of reggae music is to give voice to the oppressed and defenseless.

Reggae Festival Guide/RBA Publishing & Publicity
Is your website outdated or not mobile friendly? Are your social media platforms non-existent or under-utilized? Would you like your name and music to get out there to new reggae fans?
If so, we can help. We have many years of experience in marketing reggae bands and reggae festivals and offer these services and more:

Website consulting, design and maintenance
Social media development (Facebook, Instagram, Twitter, LinkedIn
Create descriptive written content (press releases, band bios, sponsor packages, etc.)
Develop digital marketing strategies to increase your customer base.
Custom Global PR services
If you have questions about what online marketing techniques would work best for you, Give Us a Call Today for a free consultation ~ 707-630-3304 or Email



1995-

2018




Industry Leaders for

Ove

r 24 Years




Hey reggae lovers! Got FACEBOOK?

Then please drop on by and "LIKE" us to get a daily dose of what doesn't always fit here!

"What is always speaking silently is the body."
Jamaica Music Countdown November 9-15

On This Day in Reggae - December 6th

1865: U.S. 13th Amendment, abolishing slavery, is ratified.

----: Lutan Fyah (Anthony Martin) is born.

1961: Franz Omar Fanon, psychoanalyst and social philosopher, passes away in Washington, D.C., USA. Age 36. (b. July 20, 1925)

1970: Ulf "Buddha" Ekberg [Ace Of Base] is born.

Source

If you missed your latest (or any) copy of the weekly e-Guide,
you can find back issues in the Archives

Upcoming Reggae Festivals

To view our entire calendar of more than 500 festivals, click here!

| | | |
| --- | --- | --- |
| Just Post Your Festival at | | Read the 2018 Reggae Festival Guide magazine in its entirety page-by-page in Digital Format |
Reggae By Night
Dec-07-2018, Rotterdam, Netherlands
Puro Roots Reggae Festival
Dec-15-2018, San Jose, Costa Rica
Reggae Vegan Fest Holiday Party
Dec-16-2018, Garden Grove, California, USA
Portmore Music Fest
Dec-28-2018 - Jan-29-2019, Portmore, Jamaica
Coco Reggae Cruise
Dec-29-2018, Playas Del Coco, Costa Rica
Michael Franti & Spearhead NYE
Dec-31-2018, Solana Beach, California, USA
Nigeria Reggae Festival
Dec-28-2018 - Dec-30-2018, Awka, Anambra State, Nigeria
Michael Franti & Spearhead New Years Day
Jan-01-2019, Solana Beach, California, USA
Goa Sunsplash
Jan-12-2019 - Jan-13-2019, Mandrem, Goa, India
Jamrock Reggae Fest
Feb-01-2019 - Feb-03-2019, Negril, Jamaica
Inside Reggae;An Afro-Jamaican Cultural-Musical Immersion
Feb-02-2019 - Feb-10-2019, Kingston, Jamaica
Arizona Roots Music & Arts Festival
Feb-09-2019 - Feb-10-2019, Chandler, Arizona, USA
Stepping High Festival
Mar-01-2019 - Mar-03-2019, Negril, Jamaica
Space Coast Seafood & Music Festival
Mar-07-2019 - Mar-10-2019, Melbourne , Florida, USA
9 Mile Music Festival
Mar-09-2019, Miami, Florida, USA
Kentucky Reggae Festival
May-24-2019 - May-26-2019, Louisville, Kentucky, USA
Caribbean Village Festival
Jun-22-2019 - Jun-23-2019, Lauderhill , Florida, USA
Port City Reggae Music & Art Festival
Jul-05-2019 - Jul-06-2019, Wilmington, North Carolina, USA
Reggae Sumfest
Jul-14-2019 - Jul-20-2019, Montego Bay, Jamaica
Bayfront Reggae & World Music Festival, 14th Annual
Jul-20-2019, Duluth, Minnesota, USA
Battle Creek Caribbean Festival
Jul-20-2019, Battle Creek, Michigan, USA
Reggae in Wulf
Jul-26-2019 - Jul-28-2019, Friedberg (Bavaria), Germany
Caribbean Afr'am Festival
Aug-03-2019, Killeen, Texas, USA
Boomtown Fair
Aug-07-2019 - Aug-11-2019, Winchester, United Kingdom
Houston Reggae Festival
Sep-28-2019 - Sep-29-2019, Houston, Texas, USA
Peter Tosh Music Festival
Oct-17-2019 - Oct-20-2019, New Kingston/Belmont, Jamaica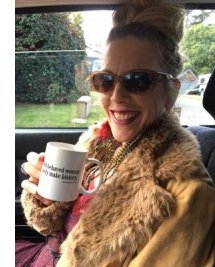 2018 marks the 24th year that Reggae Festival Guide has been the leading media company in the reggae industry.

Our parent company, RBA Publishing & Publicity, is based out of Humboldt County, CA. We produce the annual Reggae Festival Guide magazine, the top-ranking website:

www.ReggaeFestivalGuide

(32,000 unique monthly visitors), and this weekly reggae e-newsletter Reggae e-Guide (40,000 weekly subscribers). We also have 550,000 fans that follow us on Facebook (please

join us

there), and 13K that follow us on Instagram

We offer you many ways to help you get your fix of reggae music, history, lifestyle, current news, and of course, festivals, all year round.

Our publishing company keeps growing and adding elements to bring you trusted coverage of reggae happenings from around the world.

Contact us today if you have any questions or suggestions. We love what we do and look forward to input from you with your suggestions, critiques, questions, etc.

Also contact us to find out how you can promote your band/business/festival in this e-newsletter or on our website.

We also offer Publicity & Graphic Services for bands and festivals:
band bios and interview written, social media management, website consulting design and maintenance, EPKs created, graphics for advertising and social media branded videos, and more. Please contact us to find out how we can help you with your exciting projects.

One Love,
Kaati, Sean, Joana, Goran, Irene, Heather and the rest of our Crew

Information - both editorial and advertising - in the Reggae e-Guide - is believed to be correct but not guaranteed - so check it carefully before you attend any event or send money for anything. We do not write the news, just report it.


707-630-3304 or

email



RBA Publishing, Inc. in business since 1993, is a boutique reggae-specific PR and marketing firm based in Northern California. We help musicians, festivals, labels and music-related brands. Our digital campaigns target fans, industry and influencers. We are masterful at email marketing, social media, fan acquisition and long-term marketing plans. Our media services are supported by people who understand and love the reggae genre. Publishers of Reggae Festival Guide magazine and e-newsletter. Reggae industry leaders for over 25 years. 707-630-3304, Email

Distribution by RBA Publishing Inc.

If you wish, and we really wish you wouldn't, like to be removed from this list, please reply with REMOVE in subject line.

It will make us very sad if you do, and perhaps your removal will be the one the makes us decide this no longer worth doing at all, and all the information we provide will go away forever and musicians will sit home alone at night and cry because they have no one to play for because no one knows about their shows.