THE ENDANGERED SPECIES CALLED "FOCUS"

Hi


If you're like me, your focus is frequently hijacked by 21st century tools, toys, and tv . Or maybe pistachio nuts, purring kitties and various and sundry methods of procrastination.

I wasn't that alarmed, just annoyed at what I wasn't getting done, until I heard an interview with author, Cal Newport that revealed what flitting all around is doing to my creativity even when I'm NOT distracted. I will share this in the Zoom workshop STAY! on Thursday (this week only, complimentary).

If you have trouble choosing WHICH idea to focus on, I will explain the form below in the workshop and all who sign-up get a PDF copy.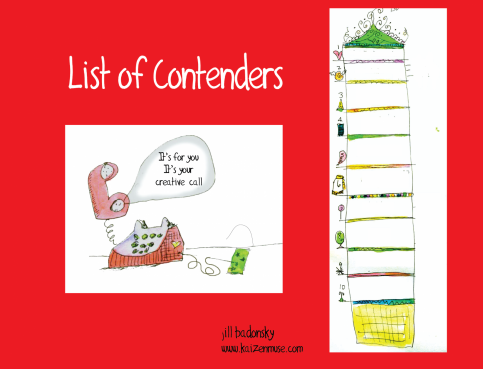 I whipped out my arsenal of focus tools including the ones that rewire our thinking, invented a few new ones that confuse my bad habits into cooperating with the good ones, and noticed how getting my creative concentration back also eliminated the crankiness that had me captive in a Pigpen cloud of disillusionment. Creativity is my oxygen, distractions were cutting me off my life force. I hate that.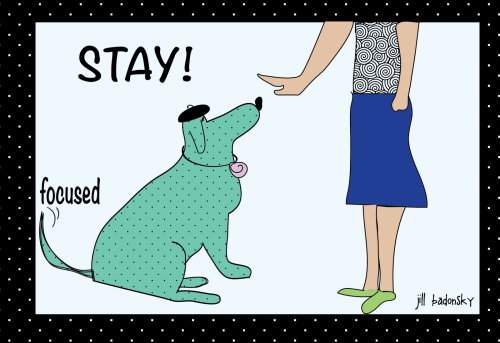 STAY!


A Zoom Creativity Workshop about Staying Focused
One of the purposes of the group is to develop habits that keep us focused through the clever but gentle allocation of prompts, reminders, self-love check-ins, and a secret Underground Facebook group where we surreptitiously sneak away from distractions and have a tryst with our creativity . This clandestine operation is designed to prevent overwhelm, immobilizaiton, and crankiness.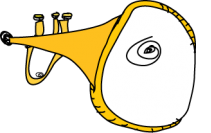 One of the additional perks of this low-cost group is a
monthly ZOOM workshop
that is valued at $45 and employs tools, guided daydreams, and oddball right-brain techniques that effortlessly steer us to the superglue focus necessary for creative joy focus. The monthly cost of the
Underground
is $17... so you can see the bargain.
I

'

m opening up the workshop to non-members only this Thursday at two times: 10 am pacific/1 pm eastern, or 4pm pacific/7pm eastern so you can experience some tools that may help your focus.
The high pressured techniques that beat us on the head to try and get us to focus are oppressive and soul-crushing and really don't work that well because they are oppressive and soul-crushing. Sneaky ones that perk up curiosity and exploration in an irresistible way that unlock your creativity with play seem to work well... my specialty. We will focus on a guided daydream that lights up all your subconscious focus energy systems then we will dive into a creativity. What's missing in your approach to focus? Wanna know know how it can be easier?


Sign-up for one, If you can't make it I'll send you a little synopsis podcast, you can download on MP3.

I want to give you a technique now so you can start right now. Here it is:

Simply ask yourself the question (without needing an immediate answer):

What would it feel like to stay focused on my creative call?

BTW: Do not underestimate the power of enlisting your subconscious with a question.

The best of everything,