From Jill Badonsky in the month of November 2019
We Don't Need No More Information
There's so much information out there these days, charged with opinion, advice, fascination, facts ...
most with good
intentions, some originated in dubiation

(a personal derivative of
We are wired to want information, to learn, grow,
express, meet our potential and curiosity ... but if you're like me, it's overwhelming. We can easily burn out, avoiding and
becoming numb to those
things that bring us joy.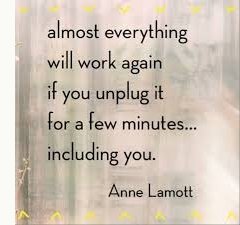 I've been more inclined lately to take a breath, allow for a space
between the worlds, notice that art, music and ideas for w
riting emerge when I sit on the back
patio noticing the blue slice above the telephone wires ushering a cloud on its way through to
certain evaporation.


Or have a cup of tea without multitasking. Those are the moments that recharge me so I have a space with which to once again fill.

Take 30 seconds
and
pause with Mr. Chaplin. Steep in a feeling of pause, perhaps mirth.
Make room for the daydream.
Daydreaming incubates creative discovery.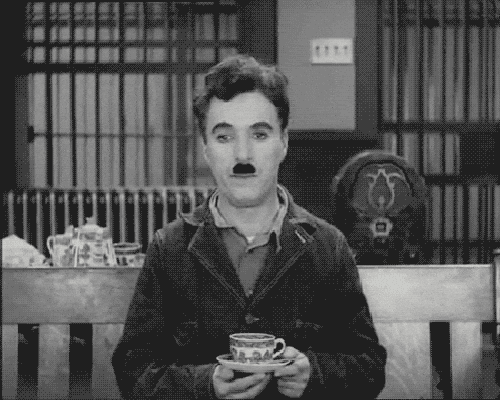 [30 seconds later.] Welcome back.


little respite from the world in the form of a nurturing guided daydream, a reunion with your creative faculties, and, bonus: Some kind and easy unpressured ways to deal with your
overwhelm. November 19 and/or December 10, 2019.



If you're in San Diego, you're invited to have Creativi-tea with me in person: November, January and February. To celebrate the creation of Creativi-teas, here's a free coloring PDF.
If you'd like the ultimate in rejuvenation, getting out of the crazy mind to create and out of the crazy world to restore your sanity and your 2020 focus: The Muse in Winter, Taos in February still has some
openings.
Study Says Art Makes
You Mentally Healthier,
Even If You're Not Good At It
"Not all of us are artists. But all of us can paint, sculpt, draw, sketch, and do some forms of an artsy thing, on varying levels. Some of us are just naturally more gifted than others, but it doesn't matter. If you enjoy it, do it. Not only is there a possibility that you might like it, but also a possibility of making you mentally healthier. Yes, you heard it – mentally healthier." More here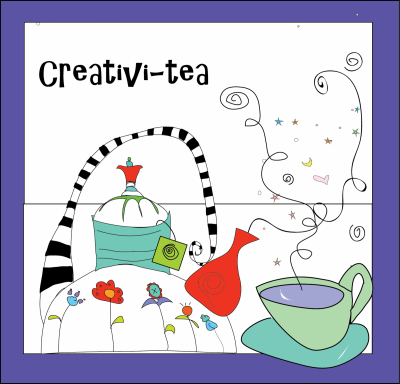 Creativity Over High Tea

More Here

November 30, 2019 Writer's Ink
January 10, 2020 Athenaeum in La Jolla
February 8 2020 Art on 30th



The Muse in Winter Retreat:

A few spaces left
February 15 - 19, 2020
The Muse in Winter

Kaizen-Muse Creativity Coaching Training
More KMCC here. January 13, 2020

June 20 - July 3, 2020



Kamikaze Art and Low Flying Creativity




Omega Institute, Arts Week, Rhinebeck, NY


Watch for the catalog at Omega

Kamikaze Returns to Portland
August 1 and 2, 2020 Watch for details
With the lovely people at Sellwood Carriage House

Ongoing:


Underground Highway to Creative Result

s
. CLICK Here