For over 17 years our newsletter has gone to more than 50,000 Firearms
Collectors,
Enthusiasts, Historians and Professionals Worldwide. We now reprint o
ver 6500 Vintage Gun Catalogs, Books and Manuals from the 1840s to the 2000s
Back issues: you can view the newsletter on our website. For a downloadable copy of our catalog of reprints or manuals this will take you there. Also, we have Interesting downloads at our website. Please forward this letter to your friends.





Most Internet Browsers – Firefox, Edge, Opera etc – have decided to truncate, or cut off, the bottoms of long emails. There is a tiny note at the bottom allowing you to retrieve the rest of the email. Rob and Abby

____________________________________




This is from a 1920 Winchester newsletter...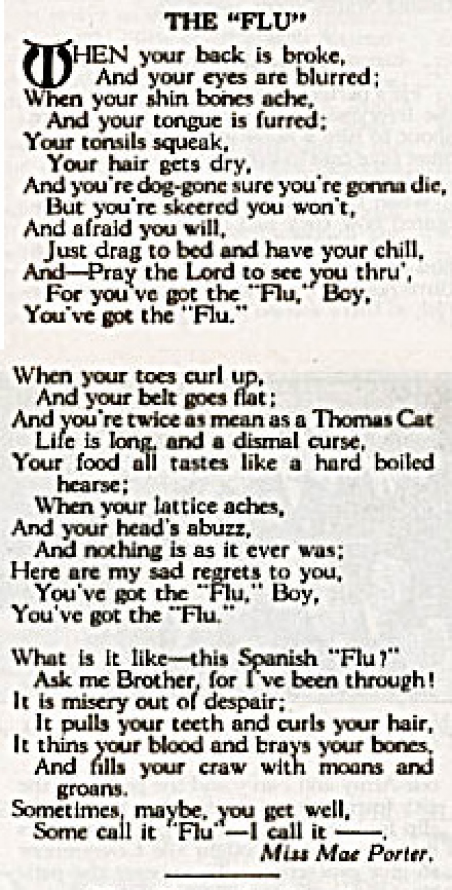 Employees at Goldman Sachs left behind precisely 525 suits and 265 donatable items of women's clothing at their old U.K. headquarters when they moved into a new office last summer.
Financial News (U.K.)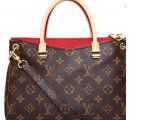 Worldwide sales of knockoff goods exceeded $520 billion last year, representing 3.3 percent of all global trade. One international counterfeiting ring recently busted by federal authorities was charged with shipping $472 million worth of counterfeit sneakers.
oz.com

**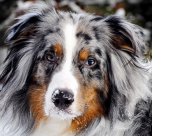 Australian Dogs- owners can now be fined up to $2700 if they don't walk their pets at least once per day. "For the first time under the law we are recognizing the science that animals are sentient and feel emotion and pain," said government minister Chris Steel.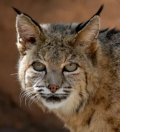 A Tennessee woman rescued what she thought was a stray kitten, only to be informed by neighbors that it was a young bobcat. "I was going to go home from dinner, give her a bath, put her in bed with me," said Jill Hicks. "When we decided she was a bobcat, I was like, "I probably better not do that.'"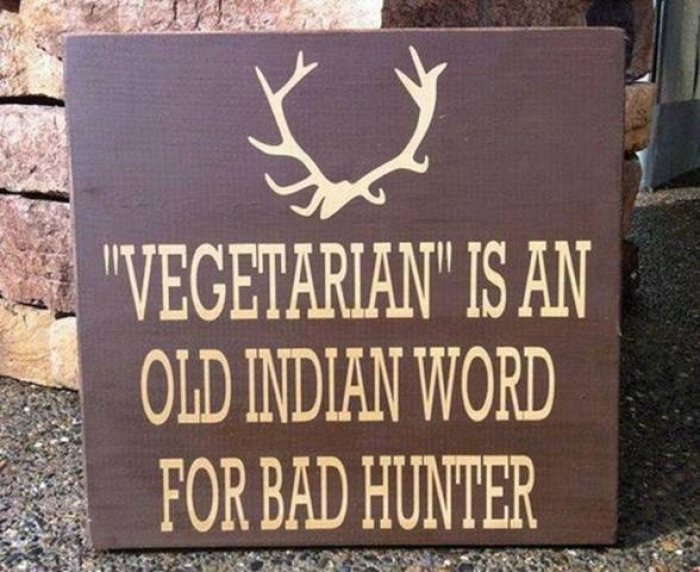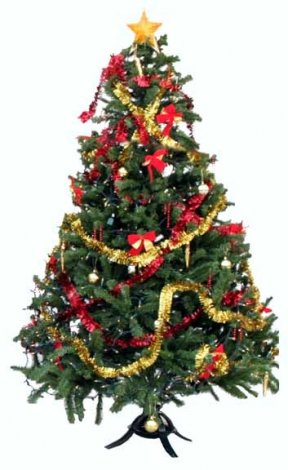 I Read it in the Papers...
A Charlottesville, Va., man sued a local newspaper for defamation after it accurately reported that his ancestors owned hundreds of slaves. Edward Dickinson Tayloe II alleges that by disclosing his family's slave owning past, the C'ville Weekly implied that Tayloe opposed the removal of Confederate monuments "because he is a racist," causing him "emotional distress." (the suit was thrown out)

___________________________________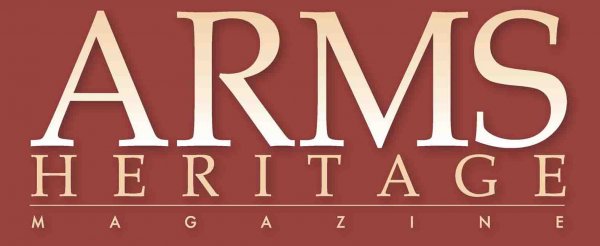 The editors have decided to retire
Arms Heritage Magazine
(not Cornell Publications, as some have misunderstood)
with the
December 2020 issue
after 10 years and 60 issues of publication. They have stopped active solicitation of subscribers and renewal notices. However, some people may wish to subscribe since active subscribers will have access to all back issues in the Archives section, that access will remain throughout the period of the subscription. We are proud to have published more than 200 articles, each written by the foremost authorities in their fields.
If you wish to have a permanent library copy, subscribers can go to the website and download the pdf version, it can then be saved to a CD, thumb drive, your computer's storage or even printed, although, be warned, printing takes a lot of ink!
Meanwhile thanks to all of those who have supported us over the years.
Dick Salzer, editor
This is the latest issue available now: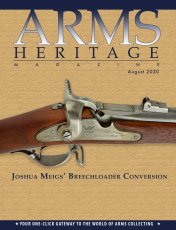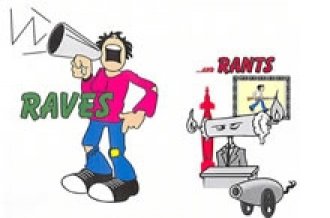 We had a neutral rating on ebay (which, actually, is not a very flattering thing to have)- the purchasing complainer said: "

Was for No. 2 Enfield. Not original Webley and Scott Mk IV .38.

"
Hello, I see you gave us a neutral feedback at Ebay stating the manual you received was for an Enfield not a Webley. Naturally we would like to fix the issue, but to clarify, you did you receive the manual as pictured with the advert, does it say Webley & Scott on the cover?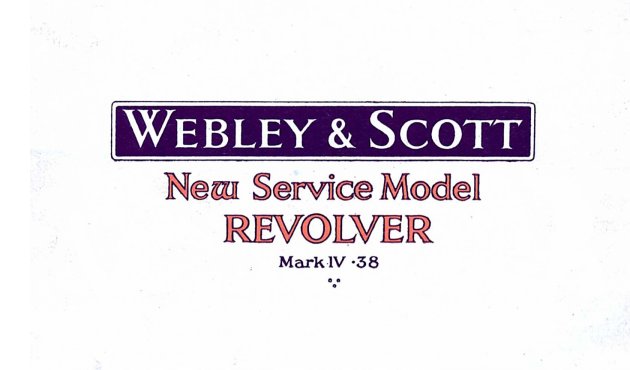 If you did receive the manual with the cover listed with the ad, then there isn't much I can do because Webley printed the booklet and it is far from our task to change publications. Please let me know, if we made a mistake we would like to send the correct manual and get the neutral removed from out feedback. Thanks, Rob for cornellpubs
The title says Webley & Scott Mk IV 38 but all the pictures etc are for the Enfield No. 2.
I gave you a neutral to be kind.
(John M. Cowart, Douglasville, GA.)
Hi John, I am confused. You ordered the same manual from us, the Webley & Scott c1922 Manual New Service Revolver Mark IV .38 cal., on September 9 this year and must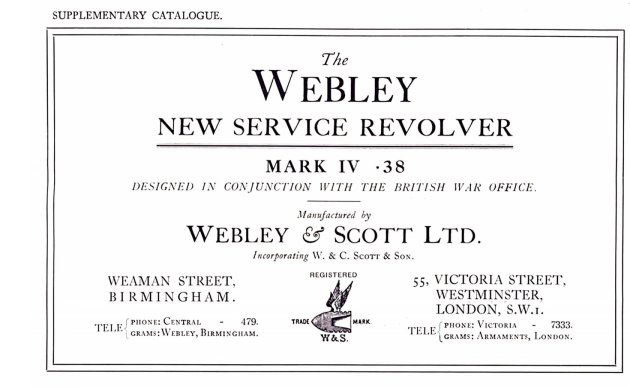 have been happy with it because we didn't hear from you. The one you gave us a neutral for you ordered on Sept. 18th., but you say it has an Enfield inside?
The images and text throughout the manual clearly state "Webley New Service Revolver Mark IV .38 cal". What makes you think it is really an Enfield?
Once we have a chance to understand the problem and rectify the issue will you please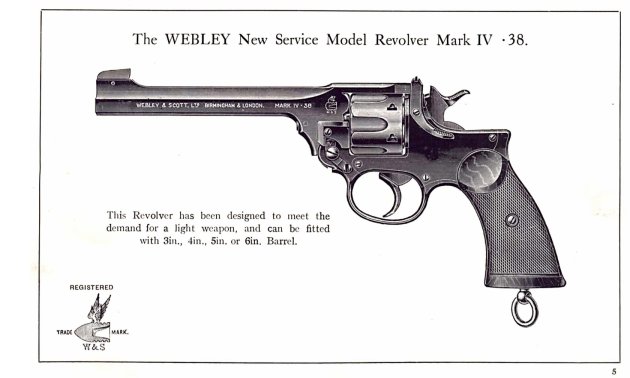 agree to undo the neutral rating you gave us? I look forward to hearing from you, Cheers, Rob Mouat
I ordered twice because I thought it was my mistake by ordering the wrong thing the first time. The seller should not label something that it is not. Next time I will not hesitate to rate negatives instead of neutral. I consider the matter closed and lesson learned. I will be more careful in my choices of seller and product in the future. John M. Cowart, Douglasville, GA.
Dear John, I asked a (prominent Webley expert and author), about what your claim and, it turns out, we are both correct, he said: "That is the original Webley announcement for the MK IV.. The manual was used by Webley in their winning lawsuit against the British government for stealing the design to make the Enfield."
Now that we have cleared up the dispute, I can offer to refund your the second copy that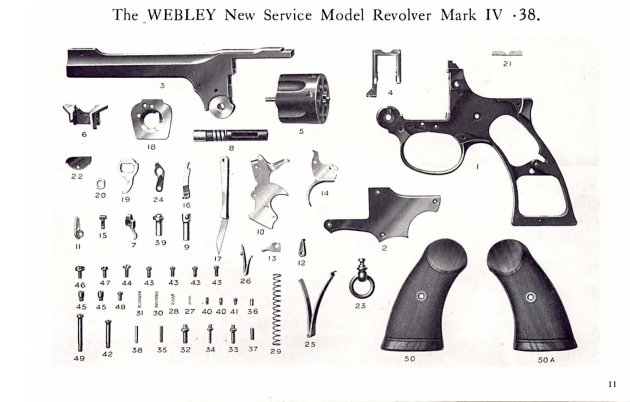 you didn't need to buy and if I send you a feedback revision, will you please remove the neutral and replace it with a positive? I look forward to hearing from you.
By the way, Abby and I have worked hard in our retirement to provide collectors and historians period correct reprints of firearms material before it is all gone and we have over 50,000 customers from all over the world. We also quickly respond to corrections verifying the true information and do our best to be honest.
Cheers,
Rob Mouat
No thank you.
(John M. Cowart, Douglasville, GA.)
Dear John, Don't worry mate, there will not be a "next time" with us. You made a possibly defensible mistake but then blamed us for your own blunder and lack of knowledge. I suppose you don't understand that we didn't print the darn thing, Webley did, a hundred years ago, we just copied it (along with the other 6500 other old firearms catalogs, books and manuals we have offered for almost 20 years). One more thing, we have sold over 200 copies of that catalog (66 at ebay alone, if memory serves) to people informed enough to understand what it is. Sheesh! Rob

Our Turn to Rant!



Most of our customers are terrific, but a growing number are obnoxious and objectionable. It is people like the guy above who drive us closer and closer to retirement. We grant that a lot of folks are edgy after months locked up in one way or another but, the attitude I complain about has been developing over a period of some years.

Abby and I confess we are not expert on every weapon ever made and all of the subsequent political and legal battles over firearms that occurred during the last hundred and seventy odd years. We don't pretend to know everything, in fact, we confess we probably know very little. I've often said that as a youth I knew everything but, in my dotage, I know nothing at all.

So, in our business, how do we handle our dearth of learning? Simple, we are not afraid to admit errors and we ask for help when we get stuck. Over the years scores of people have persuaded us to change dates, reorganize material and correct names and places and most anything else you can think of that was wrong. It was only with all that help that we could try to present a valuable and reasonably accurate portfolio of historical information.

Then obdurate people like Mr. Cowart come along and just plain won't give an inch, much less admit they might have been hasty in their claims. He saw the catalog, every page says Webley, what was he thinking? That we concocted the whole catalog just to confuse him, never mind the 66 other people at ebay who have bought copies of the same publication? People like Cowart think they know something and, by God, they are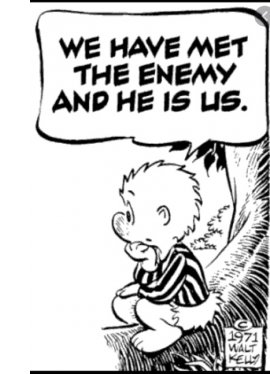 going to stick to it regardless of what anyone says, any proof, even what they see with their own eyes, such as that Webley catalog with expert explanation. Some of these guys just cannot bring themselves to admit to any weakness, something that may be a failing of our new society in general. How dumb is that?

Readers of Rants and Raves in our newsletters and at the website have seen, dare I say, hundreds of examples of angry, stupid or frivolous behavior. We do our best to stand up to these jerks, dopes and bullies but we are weakening. For twenty years we have endured their jabs with, what we like to think, a sense of humor and tolerance. That

benign

amusement is weakening.

Well, after my own rant I am reminded of the 1970 Walk Kelly cartoon where Pogo says "We have met the enemy and he is us!".

************************************************


Hi again. back in September I wrote you asking the following: Dear Abby; I always wanted to start a letter or an email that way! I have an old (pre-1968) Glenfield Model 25 .22 S.L.L.R. rifle that I bought from an estate sale. The rifle had been dissembled completely by …… to provide some assistance. The gun does not represent much value (got it for $20 and it might be worth $75 at most) and as such it does not have a high enough value to make it worth taking it to a gunsmith.

You did not post my request in the newsletter. Since then I figured out how to get the gun together properly (with a little trial and error). I would still like to see if anyone has a written assembly / disassembly guide for the rifle and a parts schematic for the scope and scope base that came with the rifle. Sincerely, Gene Kern

Readers??
************************************************
What a dumb thing to say....sell your books but don't get stupid about it! "We are not affiliated with any arms or gun manufacturer" Why do you feel you need to make this disclaimer?

Dear anonymous ebayer... Thank you for your thoughtful comments, especially calling us dumb and stupid, we needed that. The disclaimer was requested by several manufacturers in exchange for permission to reprint their material. We extended the statement in a preemptive move to satisfy any other maker with concerns… not that this is any of your business. Abby
************************************************
I'd like to say I enjoyed today's newsletter very much. The short stories of world events and cartoons were a great remedy for the usual daily news, especially related to gun interest. Thanks, Milo
************************************************
Hi Abby, Love to read every issue of your old guns news letter. In the October 2020 rants and raves, I believe the Remington model 25 is a slide (pump) action .22 rifle. When this gentlemen writes," lift up", I think he is talking about the bolt stripping a round off the carrier from the tubular magazine. Hope this helps, Steve
************************************************
Rob, (Ref the question last month) The Remington Model 25 is a hammerless pump for 25/20 and 32/20. It has a cartridge lifter that picks up the cartridge from the magazine and aligns it with the camber so the bolt can seat it. Joel
************************************************
Hi Cornell pubs (Wendy?) Say, I've been trying to find a reference to Remington's early reloading kits? They sold many calibers of small kits in cardboard boxes. I have one in my collection from about 1880. It's a .32 caliber kit. I was wondering if this book makes reference to those kits? I can't find a reference for these early kits. Thanks, Brendan.

Remington 1878 E. & Sons - Rifles, Shot-Guns, and Pistols There are several pages of information about reloading, tools etc. Rob for cornellpubs
************************************************
Ref: Holland and Holland 1900 Gun Catalog (UK) - jacksal08 ebay, Is it more like a magazine, phonebook or hardback? I have a friend with a pre 1900 H&H Climax and im looking for a christmas gift.



jacksal08- it is soft bound with heat adhesive cloth tape. the cover is in color and int insides are B&W: "85 pages, about 11" x 8", glossy soft-cover in full color." Rob for cornellpubs


************************************************
Hi Mick, I wanted to let you know that your package was returned to me because of damage done by the post office. I sent you another one yesterday. I know you will think that we are actually that slow in shipping but this was an unusual circumstance. I hope that you will understand why there was this delay. Check our feedback of over 22,000 we usually do a pretty good job.. at least we try. Thanks Abby

Abby, no problem whatsoever; I "quarantine" my packages and open them in order of the day they were sent, so I seldom give a thought to how long it took for them to arrive. Plus, with our current COVID situation, to say the mail is running slow would be a gross understatement. 2- and 3-day Priority Mail is a VERY expensive joke. Usually seem to take about a week to arrive, regardless. I prefer all my stuff to be sent 1st class, insured. It gets here just as quickly, and includes a tracking number. Overpriced shipping, poor service, and now the imposition of sales tax-- including on shipping, a service and not a product (!)-- is about to take me out of the buying populace. Best wishes! MICK
************************************************
Ref: Ideal 1936 Hand Book No. 32, - Ammunition & Reloading - -rwcochran (ebay)
Can you tell me if this has metric loads like 7x57, 8x57, 6.5x55, 6.5x54 or 7.5x55?
Thanks

It has a few in Metric but not the ones you seek, I don't think. For example, it has 6.5mm Mannlicher Schoenauer in various charges with different bullets. We do all the Ideals up to the 50s and perhaps a later one, post-war, would help you. Rob
************************************************
Hello, I stated in an earlier message that I would be happy to pay for additional shipping of the M24 booklet. However, when I told you of my change of address- I listed the correct address, and the mistake was on your part. I will not be paying for shipping again due to this, and would prefer my money back if you will not ship it again for free. Regards, Brandon

Brandon - I never charged you a cent for reshipping your item to Flagstaff so I was surprised as to why you sent this note. The item was delivered on the 7th of this month... here is the tracking and delivery notification: Delivered... Abby
************************************************
Hello - Just purchased a catalog reprint hoping to find ads or literature on Texan shotshell reloading equipment. I found one gun shop catalog listing the Texan Loadmaster, but am specifically looking for the Texan fw model. Any help would be appreciated. Thanks. PS - love this resource! You guys rock.

Hi Jim, If you do a search for the word "texan" in our search bar you get a load of returns. Clicking on "check contents" gives you an idea of the contents. I found this that seem to be for loading equipment: King for Price Gun Catalog 1963 (Spring Valley, NY) Best, Abby
************************************************
Hello Abby; I have two Unertl Programmer scopes now and am searching for manuals/reprints and catalogs as I hear there is detailed operational information there too. I searched your site for Unertl catalogs and manuals but perhaps I did not word my search correctly. Any info you have would help greatly as paperwork did not come with my scopes. Thanks, Chris Clark

Hi Chris, These are the Unertl publications we have, but I think the "Programmer" must have been more recent than either of the catalogs. This is a link to a brief history of the company that might be useful to you:

Unertl 10X Tactical Riflescope Operator's Manual 29 pages, about 11" x 8". New re-print restored and digitally enhanced from a nice copy. Printed on high quality 20# 97 bright acid-free paper. Fully Illustrated.
Unertl Telescopes 1956 38 pages, about 8 1/2" x 6" glossy soft-cover in full color. New re-print restored and digitally enhanced from a nice original. Printed on high quality 20# 97 bright acid free paper. Fully Illustrated.
Unertl Telescopes c1952 18 pages, about 8 1/2" x 6" glossy soft-cover in full color. New re-print restored and digitally enhanced from a nice original. Printed on high quality 20# 97 bright acid free paper. Fully Illustrated.
Best wishes, Abby

Thank you for your reply and information Abby, much appreciated. Through reading the articles I found much interesting info and discussions about the Unertl company. Following a link or two led me to a discussion about how the programmer focussing cams were designed which coupled with the brief discussions about the programmer series found elsewhere give a good understanding of the operating principles.
Your help is greatly appreciated, Chris Clark
************************************************
Dear Abby, I received item Colt 1888 Catalog.today.It answered my questions on disassembly. Thank you for researching the contents of the catalog instead of selling me something that may not have been of value to me. I highly recommend your service. Val Brahm
************************************************
Hi, Got my Charter Arms AR-7 Manual. I have purchased other manuals for older guns here and they were all pretty much in booklet form. Somehow I thought this was in booklet form too and was disappointed it wasn't. Was also a bit disappointed with size....hoping for smaller size to better fit in my range bag. The 8 X 11 size is bigger and folding it to fit in the bag will wreck the images inside which I do NOT want to do. Don't suppose you have a manual in a smaller, clear booklet form available? I know the gun is old and that presents me with enough challenges and also know good manuals are going to be few and far between but as I said was hoping! :) 10p-78 (ebay user)

Dear 10p78, We don't I'm sorry. We do try to be clear with our descriptions. We could make it smaller (it is the size of the original) but it would be really hard to read. Cheers, Rob

yes in all fairness you did specify it was 8X11 in size. But as a graphic designer myself i can say the space between the text and the front cover layout/image design suggests it could be foldable. Without having shown the layout of the back of the cover page there was no way of knowing that. As a functional design it is greatly flawed (though through no fault of yours). But when I got it I saw that folding it would ruin the images and text on the reverse side. It is too bad because that would ruin the back of the page. Should have been laid out with a fold gutter so the back side of the cover also incorporating an equally aligned fold gutter could be folded w/o ruining any imagery or text on the reverse side. This does not work for me as it is. i needed something to put in my range bag and ruining important data when folding to fit would be a waste. 10p-78
************************************************
On your Ideal hand book reprints, are they product catalogs or are the load manuals or possibly both? Thanks Troy

Troy, As you can see from the lists we reprint a lot of Ideal and Lyman/Ideal catalogs. They do contain load data and some have adverts for their products as well. Here is a link to all of them. IDEAL - ALL CATALOGS (New Haven, CT) Cheers, Rob
************************************************
Ref: Jeffery 1912 & Co. Ltd. Gun Catalog (UK) - I TRY A FEW MIN AGO TO SEND YOU A EMAIL FOR REASON I DONT THINK IT WENT TO YOU SO IF YOU DO GET TWO FROM ME THEY ARE THE SAME OK WHAT I NEED TO KNOW I JUST BOUGHT A POACHER 410 FOLDING SHOTGUN SOME CALL IT POACHER COMPANION I WAS TOLD THAT THIS CATALOGUE HAS PICTURE AND IMFORMATION ON THE SHOT GUN IF IT DOES LET ME KNOW AND I WILL BUY IT FROM YOU THANKS. vw1945: ebay

There is a "New Model Folding Pattern Collector's Gun" in .410 pictured in the catalog. I assume this is the one you are looking for because I am certain Jeffery's would not call it a "poacher's gun" for fear of offending their customers... poachers were looked upon with great disdain. Rob for cornellpubs

YOU ARE RIGHT IT WAS NOT ADVERTISED AS A POACHER SHOT GUN IT WAS A NAME SOMEONE GAVE IT I FEEL LUCKY TO FIND ONE IT ALL TOGETHER AND WILL FIRE I AM GOING TO HALF TO FIX THE STOCK IT A LITTLE RUFF I JUST ORDER THE CATALOGUE THANKS SOMETIME LOOK UP POACHER 410 SHOTGUN OR POACHER COMPANION YOU CAN SEE HOW IT GOT IT NICKNAME OF POACHER THANKS I KNOW I WILL ENJOY THE CATALOGUE
************************************************
Ref: Stoeger 1936 Arms & Ammo Catalog - the edge did not have any print. like name and year and # of book. Other items I ordered did. Jerry Thank you. jmac3_30 (ebay)



jmac3_30 Jerry, I'm sorry, I don't know exactly what you are asking about. If you are referring to the gilt embossing on the spine, we do that only for authored books and a few larger and more expensive specialty ones. We don't advertise that service because it is expensive and time consuming so it is sort of a bonus on selected publications. Is that what you were asking about? Cheers, Rob for cornellpubs


************************************************
Ref: Normark 1969 Catalog with Rapala Lures - blpona0 (62Blue Star) Does this catalog have husky jerk crawdad color listed?



Dear blue, I wouldn't recognize one if it bit me... Abby


************************************************
The best. Thank you for another beautifully produced reproduction of old gun literature. Just so you know I really appreciate the service you provide to us in our business. No other vendor even comes close to the thoughtfulness it is the little things like including a comprehensive list of all your other Hopkins & Allen publications. Thanks again, Bill Schiff , National Armory
************************************************
Dear Abby, I can not be happier with the Stevens 1896 catalog you printed for me. The text is very sharp and the photos are amazingly clear for a reproduction of 122 year old catalog. I am so pleased both with your quality and your speed of production. I am an avid Stevens collector and this is a valuable addition to my research library. thank you again and keep up the great work, George "Wilkie" Gilbert
************************************************
Hey folks, Received the MP159 Bren handbook the other day and have finally had time to read it. You are SERIOUSLY under-describing it on GB! This manual covers EVERY Bren version and is much better (and easier to read) than the prewar, WW II era, and 1950s versions of the Bren manuals, all of which I have in my collection. Suggest you really "punch up" the description in your listing. Guys like me who own a Bren (and those who want one) will really appreciate having this particular manual. It would be a good idea to also note it's POD, although the price somewhat gives that away. The alternative for most would be that hyper-expensive and out of print hardbound Bren book, so this is a much cheaper way to get clear info. Thanks for making this manual available. Dave Klaus
************************************************
Hi Guys, Just to let you know the package arrived safely today – many thanks. The super-fast service and delivery greatly appreciated. Keep up the good work! Chris P., Everett, Canada
************************************************
Hi: I searched your website and could not find an operator or owner's manual for a 1908 12 gauge Remington Model 10 Shotgun. Is an owner's manual available for this firearm? Thanks. Regards, Alan



Hi Alan, There are a couple of ways you can go here. This is a

standalone manual for the gun.

And the catalogs of the era had complete manuals inside. The nicest one we have for the M10 is in this one:

Remington 1911-1912 Guns and Parts - Union Metallic Cartridge Co.

Cheers, Abby


************************************************
Ref: John B. Varick Co. 1934 Gun Catalog (Manchester, NH) - Hello, Can you tell me what police goods are advertised in this catalog.... Thanks, Art

Hello Art, rmtns1 (ebay), badges, handcuffs, clubs, twisters, whistles etc Rob for cornellpubs.com
************************************************
Has the item been shipped yet. Thanks. Dan

Dan it was delivered - here is the information... regards, Abby

My apologies I did receive the package I had put it in a larger envelope with another item I received from e-bay. Sorry for the confusion. Thank you. Dan.
************************************************
Hi Abby, My name is Emma Diamond. I'm currently working on the second season of Why Women Kill on CBS. This season takes place in the 1940s and we've acquired a copy of Robert Abels Catalog 27, which we'd like to use in the background of one of our sets. Naturally we need to clear this with the estate and publishing company first; you can imagine it's been hard to find information. Do you have any contacts that may be able to help us out? The book appears to be an original, not a reprint. Anything at all would be a tremendous help - thank you in advance for your time. Let me know if there's any other information I can provide! Best, Emma

Emma, Robert Abels and all his associates are long dead so I am sure you can use whatever you have with no fear of offending any living person. Cheers, Rob
************************************************
Hi. Checking to see if you shipped this catalog yet. Its marked as shipped, but there is no tracking number. Thanks, Ron

Hi Ron, the tracking number is below, it has been delivered. Abby

Thank you. Our PO is closed on Saturdays. Too bad you didn't provide the tracking number on the listing, then I would have known it was at the PO.\

Ron, Ebay no longer gives us emails that we can connect to our shipping program and they deny the shipping program access to their system. So, the only way I can provide tracking at Ebay is to go to ebay, bring up the specific item, then manually cut and paste the tracking number into the individual ebay account holder account and, honestly, I just don't have time to do that, sorry. Paranoia has run rampant at ebay. Abby
************************************************

Cheers,
Rob and Abby
The End.